You are here
Olive oil production up by 20% in 2014; Irbid highest producer — study
By JT - Apr 01,2015 - Last updated at Apr 01,2015
AMMAN — The Kingdom's olive oil production increased by 20 per cent in 2014, according to official figures released on Wednesday, which indicated that the northern Governorate of Irbid accounted for nearly one-third of total production.
The Department of Statistics (DoS) report said olive groves across the Kingdom produced 22,835 tonnes of olive oil during the 2014 harvest season between October 15 and January 23, compared to 19,078 tonnes in 2013.
The harvest of olive fruits also saw a 20 per cent rise in 2014 when compared with the year before as DoS estimated the volume of olives at 116,969 tonnes, while in 2013 it stood at 97,825 tonnes.
According to official data, Irbid was the highest olive oil producer in the Kingdom with 7,515 tonnes, followed by Ajloun with 3,247 tonnes, Amman (2,488 tonnes), Balqa (2,022 tonnes) and Jerash (1,996 tonnes).
Production in Irbid, 80km north of Amman, went up by 44 per cent in 2014, while in Ajloun, 70km northwest of the capital, it saw a decrease of 15 per cent.
The governorate with the lowest volume of olive oil production was Aqaba (113 tonnes), with production in the southern governorate dropping by 16 per cent, followed by Tafileh with 140 tonnes.
The DoS report said there are 134 olive presses in the Kingdom, the majority of which use advanced technologies.
According to the National Centre for Agricultural Research and Extension (NCARE), there are over 17 million olive trees in the Kingdom, nearly half of them in the northern region.
NCARE figures show that the olive oil industry represents an important source of income for around 80,000 Jordanian families.
The olive sector's annual contribution to the economy is estimated at JD100 million, with average exports of over JD20 million, according to official data.
Olive groves represent 72 per cent of overall areas planted with fruit trees, while there are around 47 types of olive trees in Jordan.
Around 83 per cent of olive production is turned into oil, while the rest is pickled.
Related Articles
Aug 24,2014
Shoppers risk paying more for their olive oil this year as a drought in Spain and a blight in Italy wither trees in the two top producers, driving up prices.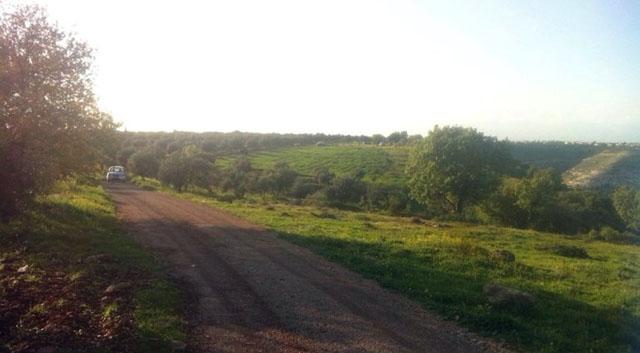 Mar 28,2015
Farmers in Irbid are optimistic about the 2015 harvest thanks to a good rain season. 
Oct 14,2014
An olive sector leader on Tuesday urged stakeholders not to export olive oil to Israel, which he said re-exports it as an Israeli product.
Newsletter
Get top stories and blog posts emailed to you each day.