You are here
Online platform fosters volunteering in Arab world
By Camille Dupire - Jan 10,2018 - Last updated at Jan 10,2018
AMMAN — A social entrepreneur who prefers to go by the name "entrepreneur wannabe", Kamel Al Asmar is very aware of the difficulties of establishing a social initiative in the Middle East, and Jordan in particular, most specifically tech-based ones.
Founder of Nakhwah, the first volunteerism network in the Arab world, the 33-year-old Jordanian has been striving to spread a culture of purpose-led initiatives which he considers as "a necessity for the region".
"The social media revolution of the last few years has exposed Arab youth to a lot of new information, fuelling a desire for change. Opportunities and education systems, however, continued to stagnate," Asmar told The Jordan Times.
Aware of the need to help youth get involved in the development of their country, he founded Nakhwah ("chivalry" in Arabic), a platform aimed at exchanging ideas and knowledge and promoting a culture of civic engagement among Arab youth.
"We support NGOs and initiatives with volunteer matching service, while giving social entrepreneurs exposure and enabling sustainable ventures to find funding opportunities," he said, noting that Nakhwah makes it easier for people to be informed about development stakeholders, projects and initiatives in the region.
Among the initiatives listed in Jordan, one can find Abshir, a project that provides mentoring programmes for elderly citizens and youth in Jordan; Bread For All, an initiative supporting underprivileged citizens by giving them fresh bread for free or Hakoora, a youth initiative that connects young talented people in the cultural, artistic and scientific fields.
"We want to connect social entrepreneurs, social activists and socially conscious companies so they can work together to enhance development," the young man, who was named one of Forbes' 30 under 30 Social Entrepreneurs in 2014, said.
Driven by the belief that the Arab youth still have a huge untapped potential, the entrepreneur sought to capitalise on their abilities to help them become change-makers in their communities.
The Nakhwah network, which consists of several sections depending on what the user is looking for, offers an overview of many projects in fields as diverse as agriculture, disabilities, child care, nutrition, legal reform, among others.
Nine years after its launch, the platform is now about to be available as a mobile app, according to its founder who said: "We are currently doing a very thorough data validation process in preparation of the mobile version, which will have more engaging features to scale the network's impact."
"When they take part in the Nakhwah network, people get access to a comprehensive directory for social work in the Arab world," Asmar said, concluding "we have worked on making it simpler for everyone to find out more about the social and volunteering sector in the region."
Related Articles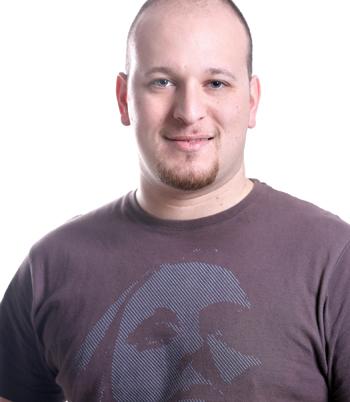 Jan 14,2014
A Jordanian activist has been listed among the top social entrepreneurs in the world in the under-30 category by Forbes magazine.
Aug 18,2018
AMMAN — A dozen business experts on Thursday came together to discuss specific startup challenges with local entrepreneurs, aiming to form a
Oct 11,2016
AMMAN — Her Majesty Queen Rania on Tuesday met with the founders and members of local volunteer organisations that are part of the Initiativ
Newsletter
Get top stories and blog posts emailed to you each day.