You are here
Orange Jordan investing JD60 million to improve coverage
By Mohammad Ghazal - Dec 12,2018 - Last updated at Dec 12,2018
AMMAN — Orange Jordan has invested JD60 million to expand its fibre network in the Kingdom and is working on upgrading its infrastructure to double network coverage by 2020,Thierry Marigny, CEO of Orange Jordan, said Wednesday.
Orange Jordan invested hundreds of millions of dinars over the past few years to enhance its infrastructure and develop its next-generation networks, and will continue working on expanding and enhancing its network and infrastructure, Marigny said during a press conference on Wednesday.
Orange Jordan, which is one of the 29 subsidiaries of France-based Orange Group, has expanded its fibre network over the past three years, providing fibre coverage to around 300,000 households, Marigny added.
The company's fibre networks project includes fibre-to-the-home and fibre-to-the-business.
Orange Jordan is also benefitting from the expertise of the Orange Group, which has a team of nearly 8,000 employees dedicated to research and innovation, and more than 2 million customers in France, and more than 29 million connectable households in Europe.
Marigny said the expansion of fibre networks in Jordan will play a key role in making Jordan a leading ICT hub in the region.
The company's project laid 11,000 kilometres of fibre cables spanning a length of 7,000 kilometres.
Related Articles
Jan 03,2019
AMMAN — Zain Jordan is expected to invest JD50 million to JD60 million in 2019 to upgrade its network and enhance services, according to the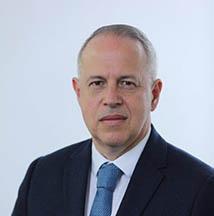 May 07,2020
AMMAN — The coronavirus crisis has shown the concept of cooperation in the local telecommunication sector, demonstrated the importance
Sep 27,2017
Nokia and Orange Jordan are deploying a fibre-to-the-home (FTTH) network that will bring new ultra-broadband access and triple-play services