You are here
Organised vagrancy on the rise — Social Development Ministry
By Maria Weldali - Sep 20,2021 - Last updated at Sep 20,2021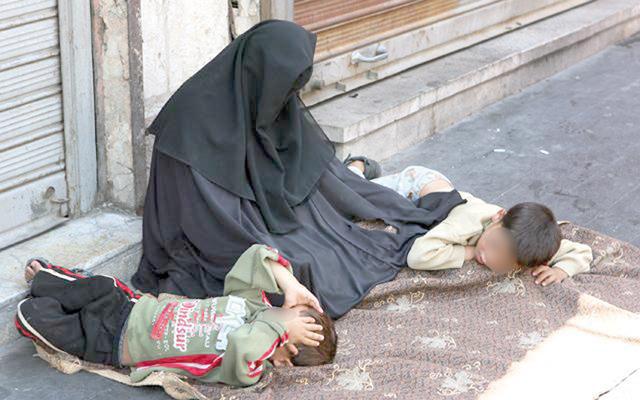 More than 10,000 beggars have been arrested across the Kingdom since the beginning of the year, according to a Social Development Ministry official (File photo)
AMMAN — Begging is seriously affecting the Kingdom's "social security and the way people view Jordan", according to a Social Development Ministry official.
Director of the Anti-Vagrancy Department at the Ministry of Social Development Maher Kloub told The Jordan Times on Sunday that "there has been a significant increase in the numbers of organised vagrancy".
"Since the beginning of the year, more than 10,000 beggars have been arrested across the Kingdom," Kloub noted.
The official added that begging has become "the chosen profession" of many groups, which are mainly led by parents who disperse their children across various areas and monitor them to ensure that they will not be caught.
"Sadly, the majority of beggars have mastered the art of begging, despite being financially stable," Kloub added.
Anti-vagrancy teams recently arrested a beggar who receives a monthly salary of JD393, owns a private vehicle and an individual establishment, according to a Social Development Ministry statement sent to The Jordan Times on Sunday.
The statement also said that one of the beggars who was arrested receives a monthly income of almost JD1100 and owns a private vehicle.
"One of the arrested beggars owns JD16,000 worth enterprise," according to the ministry statement.
Kloub also urged the public to report beggars to the department's hotline.
Newsletter
Get top stories and blog posts emailed to you each day.