You are here
Pandemic represents 'largest challenge' for tourism sector — Fayez
By JT - Dec 02,2021 - Last updated at Dec 02,2021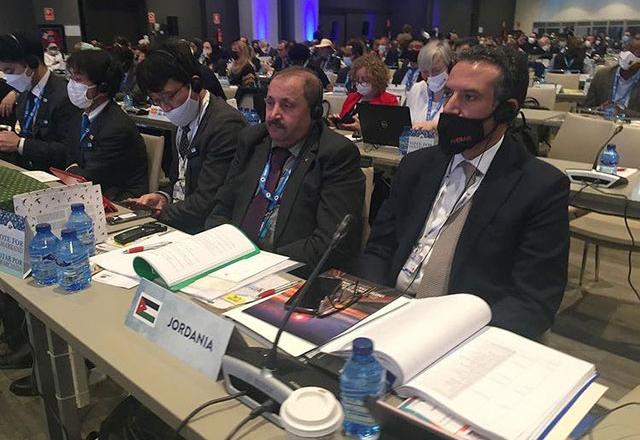 Tourism Minister Nayef Fayez on Thursday participated in the 24th session of the World Tourism Organisation, which is being held in Spain between November 30 and December 3 (Petra photo)
AMMAN — The COVID-19 pandemic has been the largest challenge for the tourism sector, Tourism Minister Nayef Fayez said on Thursday.
During his participation in the 24th session of the World Tourism Organisation, which is being held in Spain between November 30 and December 3, Fayez said that the interruption of foreign tourists into the Kingdom due to the pandemic caused significant damage to the sector, the Jordan News Agency, Petra, reported.
The minister added that the pandemic presented an opportunity to learn several lessons to innovate and find ways through which the tourism industry was preserved and sustained.
He noted that the government exerted efforts to alleviate the damage that affected the sector, tourist facilities and owners of projects.
Participating in the "Building for the future: Innovation, education, and rural development" session, Fayez said that the Kingdom will not spare any effort to provide youth with support to develop their tourist projects, adding that Jordan has sought to utilise ICT for the tourism sector's development.
He also said that Jordan, over the past decade, developed rural tourism in cooperation with women and the youth in local communities. He stressed that the development and prosperity of this kind of tourism contributes to increasing tourism attractiveness factors and complementing other kinds of tourism in the Kingdom.
up
24 users have voted, including you.
Newsletter
Get top stories and blog posts emailed to you each day.