You are here
Parliament mobilises peer institutions worldwide against Trump's decision
By Raed Omari - Dec 07,2017 - Last updated at Dec 07,2017
AMMAN — The Lower House expressed its "absolute outrage" on Wednesday over President Donald Trump's intention (confirmed later in the day) to endorse moving the US embassy from Tel Aviv to Occupied Jerusalem, saying such move deals a "strong blow" to Palestinians' and Arabs' unalienable rights in the Holy City.
In a statement it issued following an emergency meeting on Wednesday, the House called on the Arab Parliament, Arab Inter-Parliamentary Union and parliaments of the member states of the Organisation of Islamic Cooperation to hold emergency meetings to collectively forge a stance "obliging the US administration" to reverse its "provocative and risky decision" on Jerusalem.
As a longstanding policy on Jerusalem, the US has always maintained that the status of the holy city would need to be resolved as part of Middle East peace talks.
In its statement, a copy of which was made available to The Jordan Times, the House also warned against the risky consequences of such a move "not only for the region but the entire world", calling for a firm stance to safeguard Jerusalem's "longstanding status" as the capital of all faiths.
The legislature also said that Trump's decision, which he promised during his presidential campaign, would leave a deep impact on the US administration's efforts to revive the peace process.
Meanwhile, Senate President Faisal Fayez sent letters to presidents of international parliaments urging collaborative efforts and unified stance to reject Washington's move, the Jordan News Agency, Petra, reported.
During an emergency session on Wednesday, Fayez said that he called on presidents of world parliaments to work with their countries' governments for implementing international laws and conventions on Jerusalem.
Under international law and UN resolutions, East Jerusalem, the West Bank, the Gaza Strip and the Golan Heights are considered occupied territories.
Related Articles
Jan 22,2018
OCCUPIED JERUSALEM/BRUSSELS — In a fresh display of Western discord over Middle East peace efforts, the United States said on Monday its Isr
Dec 08,2017
AMMAN — Lower House on Thursday said it sent cables to Arab, Islamic and International parliaments and parliamentary associations, urging th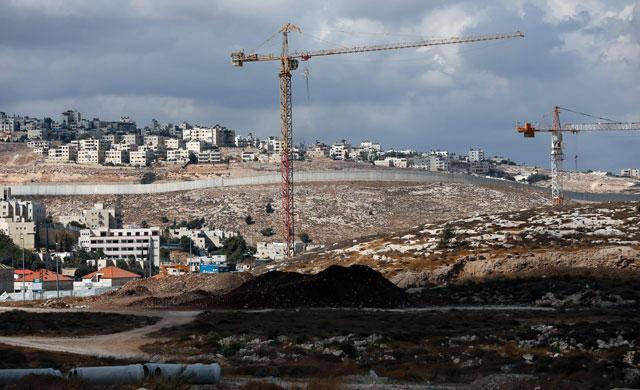 Sep 26,2016
RAMALLAH — Palestinian leaders Monday accused Donald Trump of abandoning any hope of a two-state solution after the Republican candidate sai
Newsletter
Get top stories and blog posts emailed to you each day.