You are here
PM praises 'prominent role' of National Anti-Pandemic Committee in virus fight
By JT - May 28,2020 - Last updated at May 28,2020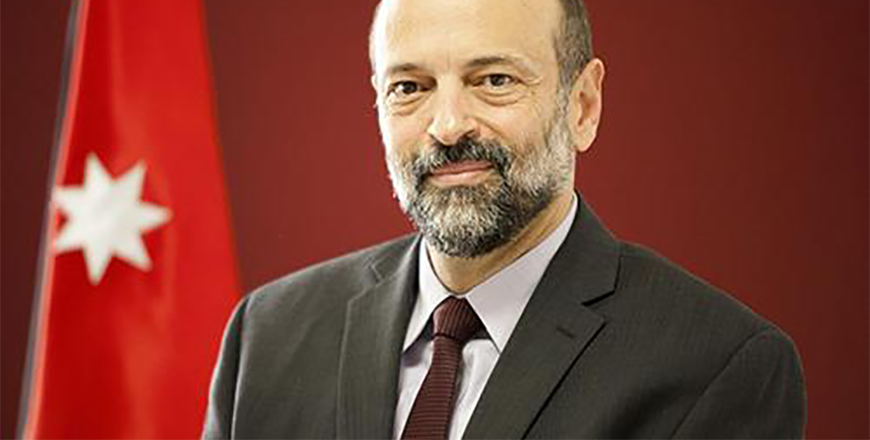 Prime Minister and Minister of Defence Omar Razzaz
AMMAN — Decisions and measures implemented by the government to deal with the repercussions of the COVID-19 pandemic are mainly based on the recommendations of the National Anti-Pandemic Committee, Prime Minister and Minister of Defence Omar Razzaz said on Thursday.
Chairing a meeting of the committee at the Prime Ministry, Razzaz stressed that the government has adopted the majority of the committee's recommendations, turning them into decisions and measures to confront the pandemic, the Jordan News Agency, Petra, reported.
The prime minister noted that these decisions have taken into consideration health, security and economic and social aspects in a way that meets greater national interests.
The premier praised the "great efforts" of the committee and the teams working in the field, which have played a "prominent role" in taking measures and immediate precautions that have contributed to mitigating the impact of the pandemic in the Kingdom.
Industry, Trade and Supply Minister Tareq Hammouri said that the work sustainability committee is awaiting the recommendations of the anti-pandemic committee and the possibility to implement them.
Health Minister Saad Jaber said that the committee has been a "main partner" to the government in combatting the pandemic even before it reached the Kingdom, noting that several proactive medical measures that Jordan adopted have made the Kingdom a "model" in fighting the disease.
Members of the committee referred to the possibility that the Kingdom will see a rise in case numbers, highlighting the importance of following preventive measures, particularly social distancing, in markets and closed places and wearing face masks.
Newsletter
Get top stories and blog posts emailed to you each day.