You are here
Practitioners and enthusiasts celebrate yoga as a way of life
By Dana Al Emam - Jun 22,2015 - Last updated at Jun 22,2015
HRH Princess Rym Ali, flanked by yoga instructor Samira Dajani and Indian Ambassador Anil Trigunayat, at a celebration marking the first International Day of Yoga on Sunday (Photo by Hassan Tamimi)
AMMAN — Through the practice of yoga, individuals are able to better communicate with their souls and control their bodies, instructors and practitioners said on Sunday.
They highlighted the benefits of the practice and shared their stories at a celebration marking the first International Day of Yoga, which falls on June 21, attended by HRH Princess Rym Ali.
At the event, held by the Indian embassy in Amman, Ambassador Anil Trigunayat underscored yoga's "holistic and integral approach" as a way to ease the stress in today's hectic lifestyle.
"Yoga should be seen as a remedy to civilisation and lifestyle problems and not through any religious prism," he said, adding that yoga can help in achieving peace both within and without.
In her address at the event, Princess Rym expressed hope that yoga centres in Jordan will expand and increase in number, and for yoga to enter schools and homes.
The princess, founder of the Jordan Media Institute, said media and yoga are similar in the connectivity they create; as media connects people, yoga connects one's body and mind, the community and the world.
Also speaking at the ceremony, Amman Mayor Aqel Biltaji cited the fasting month of Ramadan as a form of meditation similar to yoga.
"Fasting and yoga are about the empowerment of the soul over the needs and desires of the body," he said.
Instructor Mubadda Dallal noted that since he started practicing yoga some 15 years ago, he quit smoking and stopped heavy consumption of caffeine, and has lost around 25 kilogrammes, adding that he has participated in several marathons recently.
He cited the 5,000-year-old practice from India as a means to achieve "the ultimate aim of life: happiness", describing yoga as the journey from being "somebody" to being "nobody" then becoming "everybody".
Dallal said that the mind continuously oscillates between the past and the future, a matter that exhausts life in the present, and yoga practices seek to bring the mind to the present moment.
Meanwhile, Alex Yashina, who has 20 years of experience in yoga, said she makes sure to go a yoga centre in all the countries she visits, adding that she always feels at home in them.
"There is a common yoga language around the world."
Alex Yashina highlighted yoga as a practice that brings peace to the inner soul and to the world as a whole, teaching discipline to all people of all ages.
Samira Dajani, the first teacher to offer yoga classes in Amman in 1972, reviewed her journey in making the practice popular in the Kingdom.
She mentioned how there were no books on yoga in Jordan at the time, which led her buy some books abroad and obtain her degrees via correspondence.
The name yoga is derived from Sanskrit root "yuj" meaning "to yoke" or join together.
Hatha yoga is the type of yoga most frequently practised in Western culture; ha means "sun" and tha means "moon", so hatha yoga represents an attempt to combine both complementary forces, according to the Indian embassy's Facebook page.
Earlier on Sunday, the embassy organised a march in Amman for peace and harmony on the occasion of the International Day of Yoga with the participation of scores yoga enthusiasts.
Related Articles
Jun 23,2017
AMMAN — Yogis and yoginis gathered at the Amman Citadel on Wednesday to celebrate the third International Day of Yoga, in an open-air yoga p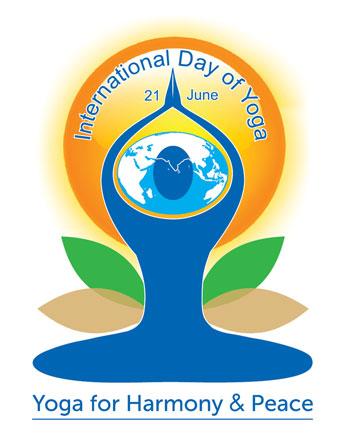 Jun 06,2015
AMMAN — Registration for an event to commemorate the first International Day of Yoga that will be held in Amman on June 21 is currently open
Jun 21,2015
AMMAN — As part of its celebrations of the International Day of Yoga in Amman, the Indian embassy will hold a "yoga march for peace and harm
Newsletter
Get top stories and blog posts emailed to you each day.