You are here
Preparations for local polls in final stage — IEC chief
By Dana Al Emam - Apr 23,2017 - Last updated at Apr 23,2017
AMMAN — The Independent Election Commission's (IEC) preparations for the August 15 local and municipal elections are in their final stages, IEC President Khaled Kalaldeh said on Sunday, noting that candidacy registration is scheduled to last for three days, between July 3 and 5.
Kalaldeh said the commission had completed the selection process of polling and counting stations, whose numbers will be "slightly" lower than the previous municipal elections, which were held in 5,000 polling stations in 1,500 polling centres.
He also told The Jordan Times over the phone that the formation of election committees is in its final stage, highlighting that two items of the elections' executive regulations related to candidate lists and vote counting had been sent to the Legislation and Opinion Bureau for a legal opinion.
Eligible candidates must have held the Jordanian citizenship for the last 10 years at least, be 25-year-old or above on Election Day, and have a clean criminal record, the IEC official noted.
However, candidates are not required to hold a university degree.
"Candidates are not allowed to run for more than one seat," Kalaldeh said, adding that candidates working in the public sector and municipalities who wish to be running in the municipal elections must resign 30 days before the polling day, while those running for governorate councils must resign two weeks prior to Election Day.
Under the Municipal Elections Law, each eligible voter will vote on two separate ballots: one for the mayor and another for one local council member.
There are 100 municipalities excluding the Greater Amman Municipality (GAM), and in each a 25 per cent quota is also set for women who do not make it through direct election.
Regarding governorate council elections, Kalaldeh said there are 158 districts, with 304 seats, 85 per cent of which will be filled through citizens' vote and 15 per cent appointed by the Cabinet. There is an additional 10 per cent quota for women, Kalaldeh noted.
The law stipulates that 75 per cent of GAM's council members are to be elected, while the remaining 25 per cent will be appointed by the Cabinet.
Under the Decentralisation Law enacted last year, the municipal polls will be held alongside the governorate councils', and each governorate council will be tasked with overseeing development projects and services on the local level.
Electoral lists for the local elections are expected to be put on display on May 15, starting a "long" period of validation and contestation, IEC Spokesperson Jihad Momani announced in previous remarks.
Related Articles
Mar 08,2017
AMMAN — With the municipal and governorate council elections five months away, preparations are in "full swing" to ensure a smooth electoral
Mar 12,2017
AMMAN — The Cabinet on Sunday decided to dissolve the municipality councils, including that of the Greater Amman Municipality (GAM), and rep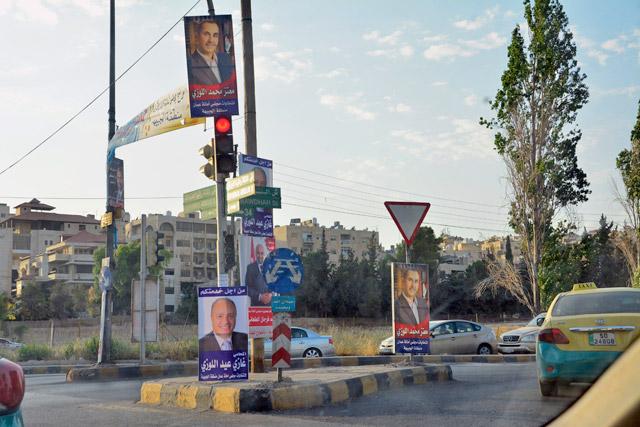 Jul 06,2017
AMMAN — A total of 6,950 Jordanians have registered for their candidacies for the upcoming local and municipal elections, the Independent El
Newsletter
Get top stories and blog posts emailed to you each day.