You are here
Preschool education to become obligatory next academic year
PM says measure to improve students' chances of 'quality education' in early stages
By JT - Jul 15,2019 - Last updated at Jul 15,2019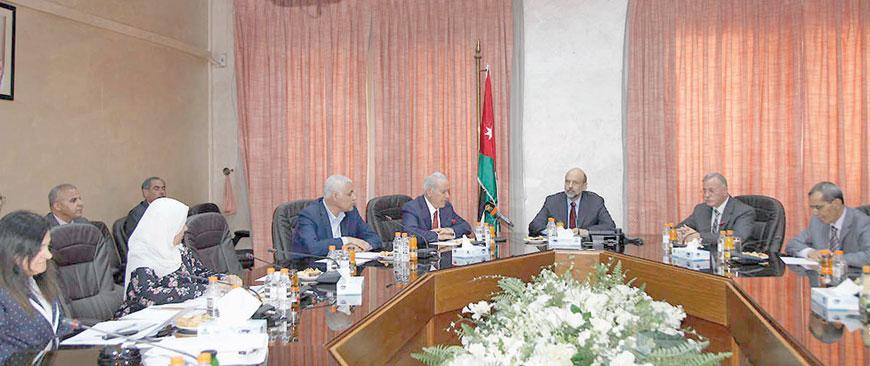 Prime Minister Omar Razzaz chairs a meeting at the Education Ministry on Sunday (Petra photo)
AMMAN — The government is moving towards making preschool education obligatory as of September 2020, Prime Minister Omar Razzaz announced on Sunday.
Chairing a meeting at the Education Ministry, Razzaz said that starting obligatory education at the age of five would contribute to increasing students' chances of receiving quality education in the early childhood stage before joining the first grade, the Jordan News Agency, Petra, reported.
The premier, in the presence of Education Minister Walid Maani, said that the government is aware that implementing mandatory preschool education would not achieve an enrolment rate of 100-per cent of all five-year-olds in the early phases, but it would contribute to reaching the rate, a goal for the National Strategy for Human Resources Development.
He added that opening kindergartens in hundreds of schools will also provide job opportunities for women and, at the same time, secure preschool spots for children of women working at kindergartens.
For his part, Maani noted that studies have proven that early education has a "remarkable impact" on the development of children's abilities and reaching better educational results.
The minister stressed that applying early education for all segments of society will play a role in realising equality and justice for all students across the Kingdom.
Newsletter
Get top stories and blog posts emailed to you each day.