You are here
Prince Ali formally submits candidature for FIFA presidency
By Reuters - Oct 15,2015 - Last updated at Oct 15,2015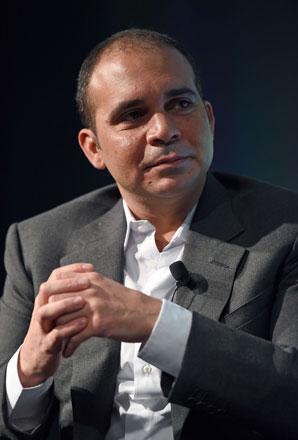 HRH Prince Ali formally submitted his candidature to be FIFA president on Thursday, pledging to restore the reputation of world football's scandal-ridden governing body.
The election to replace departing leader Sepp Blatter is currently scheduled for February 26 but FIFA is discussing delaying it with its executive committee holding a crisis meeting on Sunday at its headquarters in Zurich.
Blatter and UEFA boss Michel Platini, who also hopes to take the top job, were suspended by FIFA's ethics committee last week. FIFA is engulfed by corruption claims and facing criminal investigations in Switzerland and the United States.
"This time of crisis at FIFA is an opportunity for positive change," Prince Ali said in a statement. "Many good ideas have emerged in the current discussion over FIFA's future.
"A better future will only come if ideas turn into action — and that will only happen if FIFA has the right leadership.
"I am confident that FIFA can emerge from this difficult period with its reputation restored and become an organisation that is once again viewed with respect."
A 2011 payment of 2 million Swiss francs ($2.1 million) from FIFA to Frenchman Platini is part of a Swiss criminal investigation into Blatter, according to Swiss judicial authorities.
UEFA boss Platini has said the payment was for his work under contract for FIFA as an adviser to Swiss-born Blatter between 1999 and 2002, and the nine-year payment delay was due to FIFA's financial situation. Both men have denied any wrongdoing.
A delay in the election of a new president would give Platini more time to appeal against his 90-day provisional ban and stay in the race for the presidency. The ban, together with a possible 45-day extension and the length of any appeals process, are seen as major obstacles to his campaign.
Without Platini in the field, the prince's chances of winning could rise significantly. As it stands, the deadline for nominations is October 26 and prospective candidates face a FIFA integrity check.
The prince, supported at the time by Platini, lost to Blatter in May's presidential election. But Blatter announced four days later that he would lay down his mandate as the corruption crisis engulfed FIFA.
Related Articles
Nov 18,2015
ZURICH — Suspended FIFA president Sepp Blatter and European soccer chief Michel Platini have lost their appeals against provisional 90-days
Oct 28,2015
GENEVA — Seven men are in the running to replace Sepp Blatter as FIFA president, with Michel Platini's candidature accepted but pending beca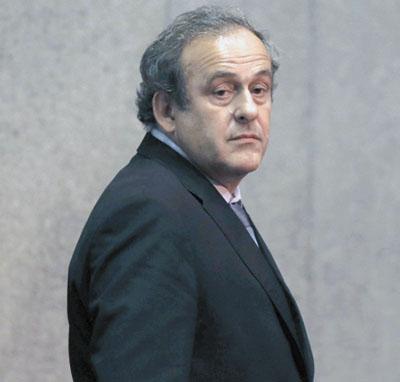 May 09,2016
LAUSANNE — Suspended European football boss Michel Platini will resign as head of governing body UEFA after losing a top level appeal agains