You are here
Prince Hassan inaugurates Encyclopaedia Palestinica
By JT - Jan 15,2019 - Last updated at Jan 15,2019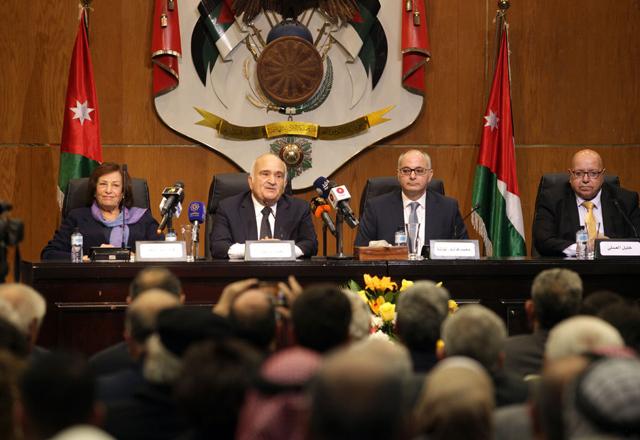 HRH Prince Hassan speaks during the launch of Encyclopaedia Palestinica, on Tuesday (Petra photo)
AMMAN — HRH Prince Hassan, chairman of the Arab Thought Forum (ATF), on Tuesday inaugurated the Encyclopaedia Palestinica, written by Mohammad Ghousheh, at the Royal Cultural Centre, the Jordan News Agency, Petra, reported.
During the ceremony, which was organised by the ATF in cooperation with the Royal Institute for Inter-Faith Studies, Prince Hassan said that the encyclopaedia meets the standards of the city of Jerusalem, adding that it is natural to launch the Palestinian encyclopaedia from Jordan.
He also affirmed that the Arab identity of Palestine is preserved by genuine intellectual and cultural efforts, saying that the Arab identity of Palestine, which has its own people, origin and thriving history, is a non-negotiable issue.
His Highness expressed his hope for the will to lead people to a common identity, based on a joint background, stressing the need for new ideas to enhance values, if politics is to benefit people and humanity.
Prince Hassan said that community diversity has great potential that should be recognised, and that it is not a reason for division.
Ghousheh said that when he began the encyclopaedia in 2006, he visited several Palestinian libraries, archives and cities and utilised primary sources, charts, pictures and paintings to achieve this work.
He pointed out that the encyclopaedia consists of 24 chapters, written in the English language, in addition to 7,000 precise scientific pages, covering four centuries of Palestinian social, economic and political life.
Hind Abu Shaer said that the encyclopaedia's launching ceremony is a special one, adding that the encyclopaedia is suitable for both the present and the future. She added that the encyclopaedia will protect the Jerusalemite archive.
Khalil Asalai, a member of the visiting delegation from Jerusalem, said that they attended the ceremony to witness Ghousheh's achievement, and that he carried the banner of Jerusalem against attempts to destroy Palestinian identity.
During the ceremony, three films were shown which displayed the encyclopaedia's content, focusing on the history of the Palestinian community, in addition to Islamic and Christian holy places in Palestine.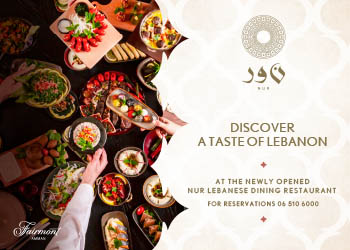 Newsletter
Get top stories and blog posts emailed to you each day.