You are here
Princess Dina succeeds Prince Albert as honorary president of EORTC
Princess Dina is a global advocate for cancer control and non-communicable diseases
By JT - Apr 21,2021 - Last updated at Apr 21,2021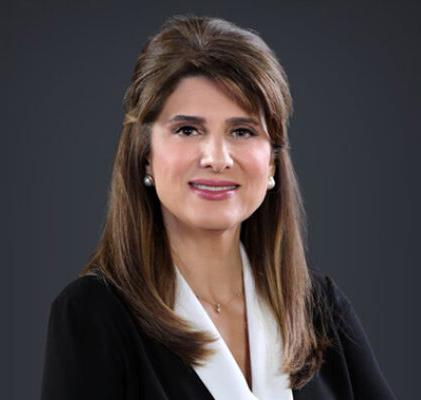 AMMAN — HRH Princess Dina Mired has been appointed as the honorary president of the European Organisation for Research and Treatment of Cancer (EORTC).
Princess Dina succeeds Prince Albert II of Monaco who has held the presidency since 2014 during which significant efforts have been made to advance EORTC's mission of improving survival and quality of life for cancer patients, according to a statement from the organisation.
Since 1962, EORTC has contributed and continue to deliver therapeutic progress to cancer patients, the statement said.
EORTC Cancer Research Fund Chairman Count Diego du Monceau said: "I would like to thank HRH Prince Albert II of Monaco for his invaluable help and support to EORTC's mission over the years and extend a warm welcome to HRH Princess Dina Mired in her newly appointed role. We are honoured by her acceptance and we look forward to working together to further advance EORTC's impact on cancer patients around the world."
Princess Dina is a global advocate for cancer control and non-communicable diseases (NCDs). She led the King Hussein Cancer Foundation (KHCF) in Jordan as Director General for 15 years, transforming the non-profit into an internationally known brand and leader in the global movement for people affected by cancer.
As one of the leading figures advocating for early detection and screening of breast cancer for women in Jordan, she was the Honorary Chairperson of the Jordan Breast Cancer Programme as founder from 2006-2016.
In 2011, she was honoured to have been chosen to deliver the keynote speech on behalf of civil society at the first ever United Nations high-level meeting on NCDs.
In September of 2018, Princess Dina was chosen again to speak at the third high-level meeting on NCDs as "Eminent Champion of the fight against non-communicable diseases" on the prevention and control of non-communicable diseases.
Princess Dina also serves in many high-profile international positions, including immediate past president — Union For International Cancer Control (UICC), Patron of International Society for Pediatric Oncology (SIOP), member of WHO Expert Group for the Elimination of Cervical Cancer; Special Envoy for NCDs for Vital Strategies, Honorary Ambassador of Harvard Global Health Win-Win Initiative and member of the United Nations University (UNU) High Level Advisory Committee for Gender and Health Hub.
On her appointment, Princess Dina said: "It is truly a great honour to take up the mantle from HSH Prince Albert II to become the next Honorary President of EORTC. At a time when commercial interests are overriding public health agendas all over the world, it is very important to support organisations such as EORTC; that maintain high ethical standards in research that are only focused on patients' wellbeing. I will endeavour to put my utmost in moving forward this organisation's great work and scientific achievements not only in Europe but also in the developing world."
EORTC Director General Denis Lacombe said: "There has been tremendous scientific progress over the years, nevertheless, several challenges remain and need to be addressed if we are to effectively tackle the burden of this disease. Joining hands with individuals who are passionate and believe in our mission, can help drive sustainable change for millions of cancer patients around the world. EORTC is honoured to count Princess Dina Mired as its next Honorary President."
EORTC is an academic clinical research organisation, which unites clinical cancer research experts across the globe to define better treatments for cancer patients to prolong survival and improve quality of life. Both international and multidisciplinary, EORTC's network comprises over 2,800 collaborators involved in cancer treatment and research in more than 740 institutions across 30 countries, according to the statement.
Conducting translational research, phase 2 and 3 trials, EORTC offers an integrated approach to therapeutic strategies and quality of life, according to the statement.
EORTC headquarters is based in Brussels, Belgium, from where its various activities are coordinated and run.
up
38 users have voted, including you.
Newsletter
Get top stories and blog posts emailed to you each day.