You are here
Projected pipeline to transport Disi water from Amman to Zarqa
By Hana Namrouqa - Oct 14,2014 - Last updated at Oct 14,2014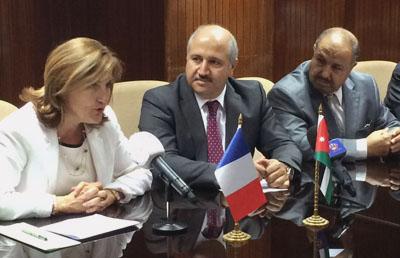 AMMAN — Construction work on a pipeline to transport 30 million cubic metres (mcm) of Disi water from Amman to Zarqa Governorate annually will commence in the middle of next year, a government official said on Tuesday.
Under an agreement signed by Water Minister Hazem Nasser and French Ambassador Caroline Dumas, a pipeline and a hydropower plant will be established at a cost of $48 million.
"The project entails the construction of a 34-kilometre pipeline to transfer water from the new Abu Alanda Reservoir to the Khaw Reservoir in Zarqa, as well as a hydropower plant to benefit from the elevation difference between the two reservoirs," Nasser said, noting that the 385-metre difference will enable the plant to generate more than 6,000 megawatts of clean energy annually.
In addition, a SCADA system will be established in the Abu Alanda Reservoir to electronically monitor the water quality around the clock, according to the minister, who added that the Khaw Reservoir and pumping station will also be rehabilitated.
The project tender will be floated next year and construction of the pipeline and hydropower plant will take 15 months, Nasser said.
The project is funded by a loan from the French Development Agency, according to Water Ministry Spokesperson Omar Salameh.
Salameh said the pipeline is one of several projects under which the ministry is linking the governorates together to facilitate the transfer of water from one area to another, noting that the northern governorates are suffering from an acute shortage of water due to hosting hundreds of thousands of Syrian refugees.
Related Articles
Jun 30,2014
Construction work commenced on Monday on two main carriers to convey water from the Disi Water Conveyance Project to the northern governorates, according to the Ministry of Water and Irrigation.
Dec 27,2014
Implementation of a JD10 million project to annually supply Karak Governorate with 5 million cubic metres (mcm) of water commenced on Saturday.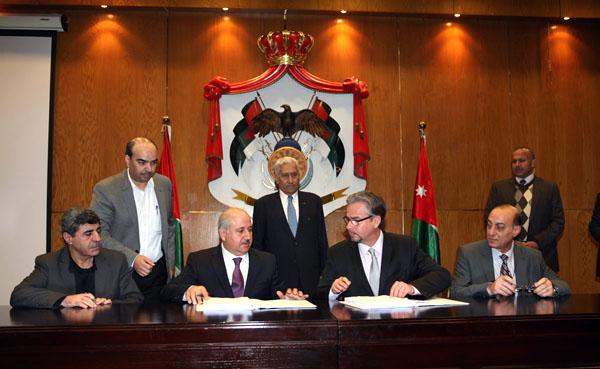 Dec 02,2015
AMMAN — The Water Ministry on Wednesday launched its water supply strategy for the northern governorates until 2028, including eight project
Newsletter
Get top stories and blog posts emailed to you each day.