You are here
Public challenged to develop tech-based ideas for early literacy learning
By Camille Dupire - May 06,2018 - Last updated at May 06,2018
Three young men take part in the Hacking Literacy challenge at Zain Innovation Campus this weekend (Photo courtesy of ILearn)
AMMAN — Applications developers, parents, youth and children came together this weekend to come up with innovative technology based solutions to the problem of early literacy skills learning.
Organised by Jerash-based organisation ILearn under the patronage of Education Minister Omar Razzaz, the "Hacking Literacy" challenge saw the participation of over 80 people from seven governorates who brainstormed tech ideas and applications aimed at facilitating reading and writing learning for students in the first three grades of school.
"Technology is an important means of providing new learning opportunities for children but we still witness a lack of educational e-learning options for young learners in Jordan; therefore, we decided to bring together all parties involved in the educational process — app developers, designers, educators, students and other members of the public — in one place, to have them discuss solutions to the barriers faced by young Jordanian learners," Saddam Sayyaleh, founder of ILearn, a local NGO specialised in non-formal education, told The Jordan Times.
Held at the Zain Innovation Campus in partnership with Zain and a number of national institutions and start ups, the event aimed at combating illiteracy through technology
"We wanted to involve all segments of society involved in the learning process, including parents, educators and students themselves, to create engaging solutions in a cooperative setting," said Sayyaleh, noting that the event also paid attention to the inclusive nature of the solutions through the participation of a specialist on issues of disability and accessibility.
Hala Mahfouz said she helped mentor the teams to tackle the issue of illiteracy for people with disabilities (PWDs) in order to "turn their ideas into an inclusive approach towards education".
"A wheelchair user myself, I am very sensitive to all kinds of difficulties people can face in their daily life, especially in accessing quality education," she told The Jordan Times, stressing "learning is one of the most basic rights for all and especially for PWDs, and technology is a very useful tool for PWDs to access learning places they could not reach otherwise due to a lack of accessibility."
"Using technology in education is a great way to reach more people and get all groups involved, especially those who would have otherwise been deprived from opportunities to learn, work and contribute to society," Mahfouz pointed out.
"It was amazing to see for the first time ever a 13 years old work equally with a teacher in a group that sought to develop solutions from the community to the community," Sayyaleh recounted after the event.
Sayyaleh served as a judge in the challenge, alongside CEO of Innovation and Human Resources at Zain Jordan Rasha Barakat, Senator Haifa Hajjar, founder of the programming organisation Hello World Kids Hanan Khader, Project Manager at JOHUD Asma Kayyali and chief of operations at MenaITech, Ronza Masarweh.
Following the three day challenge, teams presented their solution to a jury of professionals, aiming to seize prizes ranging from JD200 to JD700.
"In addition to the cash prizes, winners will be given the opportunity to work on their idea and turn them into electronic applications that serve the challenge in collaboration with Zain," Barakat explained.
"The app will be adopted by ILearn to help young students in underprivileged areas who will test its efficiency before hopefully scaling the idea up to all school children in the Kingdom," Sayyaleh said, recalling the participants' "great aspiration" to see "Hacking Literacy" exist outside of Amman.
He voiced hope to gather all in spreading "an amazing model that enables collaboration, innovation and celebrates inclusion outside the capital", announcing plans to launch the first Amman "Drive and Learn" in September by six young people from three municipalities.
"Ultimately, our aim is to activate the country's coder community to help produce engaging, pedagogically suited apps targeted at early-grade readers," he continued, highlighting the current lack of offers on the market.
Related Articles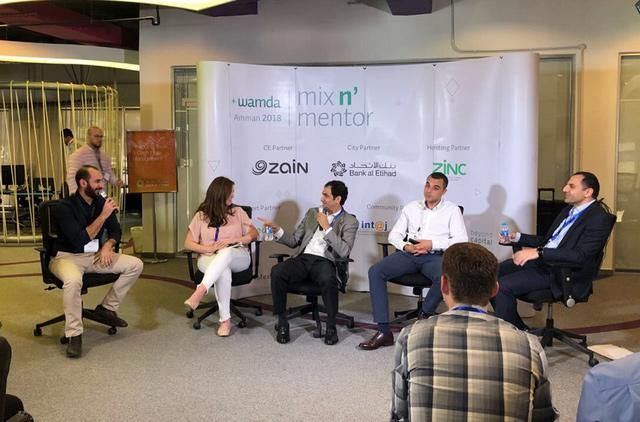 Aug 18,2018
AMMAN — A dozen business experts on Thursday came together to discuss specific startup challenges with local entrepreneurs, aiming to form a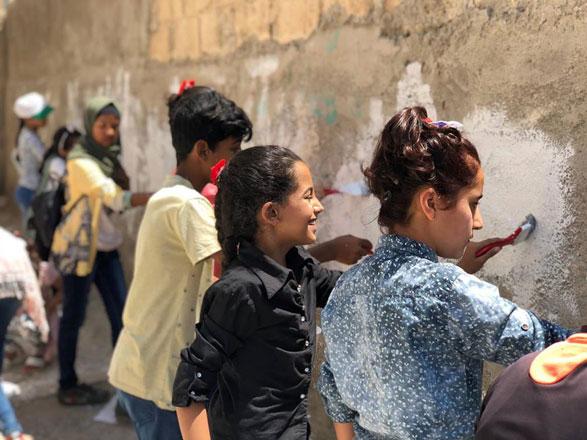 Aug 07,2018
AMMAN — Driven by the belief that the root cause of children and youth vulnerability stems from a "discouraging educational system" and a la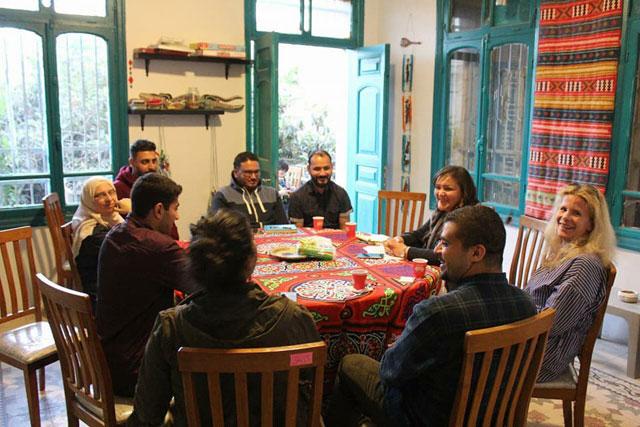 May 17,2018
AMMAN — Local digital innovators recently gathered to participate in the first Jordanian meet-up for Digital Arabia Network (#DAN), a region
Newsletter
Get top stories and blog posts emailed to you each day.