You are here
QAIA wins first place in region, third worldwide among airports in its size category
By JT - Mar 07,2017 - Last updated at Mar 07,2017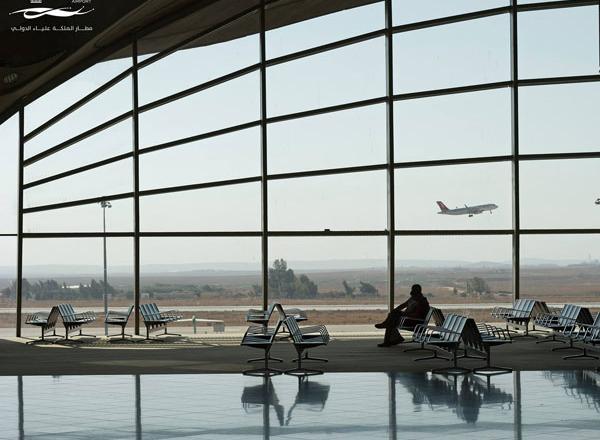 The Queen Alia International Airport came in second place in the overall 'Best Airport by Region: Middle East' category in the 2016 Airport Service Quality Survey (Photo courtesy of Airport International Group)
AMMAN — The Queen Alia International Airport (QAIA) has been named the best airport of its size in the Middle East, and has tied for third place amongst airports of its size worldwide.
These accolades were announced on Monday by the Airport Council International (ACI) based on the results of the 2016 Airport Service Quality (ASQ) Survey, QAIA's operators, the Airport International Group (AIG), said in a statement released Tuesday.
QAIA was awarded first place in the category "Best Airport by Size and Region: Middle East", which comprises airports serving 5 to 15 million passengers annually within the region.
It also came in second place in the overall "Best Airport by Region: Middle East" category, the statement said.
On the global level, QAIA tied for third place in the "Best Airport by Size" category with four other airports of the same annual passenger capacity around the world.
It shares the third-place ranking with Chiang Mai International Airport in Thailand, Cochin International Airport in India, and both Indianapolis International Airport and Jacksonville International Airport in the US.
The ASQ Survey — published annually by ACI — is based on the cumulative results of individual, monthly passenger satisfaction surveys, gathered directly from randomly-selected travellers while they are at participating airports, the statement said.
"It is an honour and a privilege to witness the ongoing progress of Jordan's prime gateway to the world," the statement quoted AIG CEO Kjeld Binger as saying.
"QAIA's success is Jordan's success, and we have been proud to work alongside our partners in the government... to ensure the perpetuation of this fruitful public-private partnership...," he added.
Related Articles
Feb 24,2015
Airport International Group (AIG), the Jordanian company responsible for the rehabilitation, expansion and operation of Queen Alia International Airport (QAIA) , announced on Monday in a press statement that ...
Oct 26,2021
AMMAN — Minister of Transport Wajeeh Azaizeh attended a ceremony on Tuesday held by the Airport International Group (AIG) in celebration of
Mar 01,2016
AMMAN — The Queen Alia International Airport (QAIA) has been ranked the best airport in the Middle East in 2015, according to the 2015 Airpo