You are here
QRTA to launch 2nd series of 'Teach Like a Champion' in Arabic
'Academy continues to work on providing its educators with latest tools for developing skills'
By JT - Oct 19,2017 - Last updated at Oct 19,2017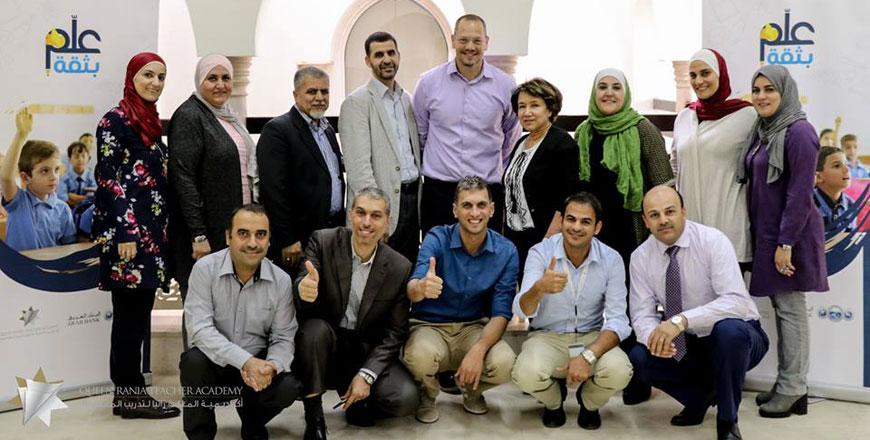 Author Doug Lemov (middle) poses for a group photo at a training he conducted in Amman recently (Photo courtesy of Queen Rania Teacher Academy)
AMMAN — Queen Rania Teacher Academy (QRTA) has hosted Doug Lemov, author of the bestselling "Teach Like a Champion" book and workshop series, during a training with the QRTA academic staff that aimed to prepare the launch of a second series of "Teach Like a Champion" in Arabic.
The best-selling author spoke to principals and supervisors from various schools about the 62 techniques outlined in his books and workshops, which help teachers in advancing their students' behavioural and academic skills, a QRTA statement said.
"We launched the first book five years ago, and trained 3,000 teachers from Jordan and other Arab countries. Today, we are preparing ourselves to launch the second edition," QRTA CEO Haif Bannayan, was quoted in the statement as saying.
Bannayan said that the academy continues to work on providing its educators with the latest tools for developing their teaching skills.
"We found great interest from private and public schools in the 'Teach Like a Champion' book and training workshops. When Lemov launched his second book, we invited him to QRTA to meet our staff and work together to launch it in Arabic," he added.
QRTA has secured the rights to translate and publish "Teach Like a Champion" books in Arabic, in addition to developing a series of training workshops and tools for public and private school teachers, the statement said.
The academy is currently working to launch the Arabic edition in 2018, with a set of tools and workshops for teachers.
Since 2012, QRTA has provided "Teach Like a Champion" training workshops for over 2,000 teachers in Jordan, and for another 1,000 teachers in Palestine, Kuwait, the UAE, Oman and Sudan, according to the statement.
Related Articles
Sep 06,2014
The Queen Rania Teacher Academy (QRTA) is organising a regional "Teacher Skills Forum" in early December, the academy said in a statement released Saturday.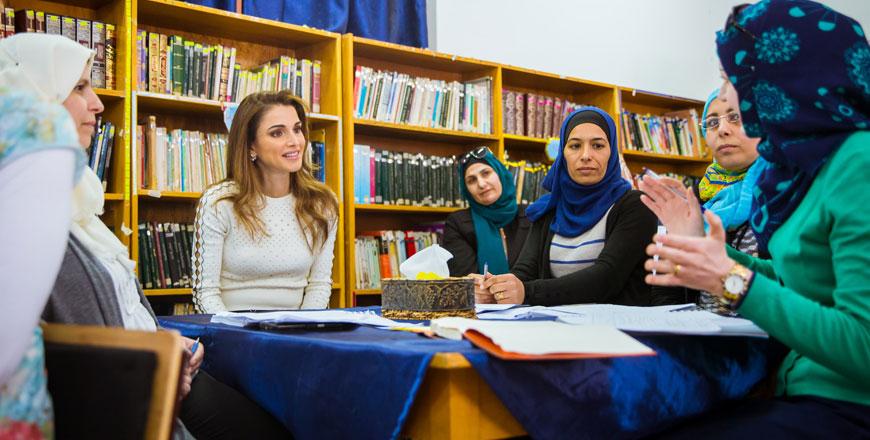 Apr 19,2016
AMMAN — Her Majesty Queen Rania on Tuesday visited Al Khansaa Secondary School for Girls in Amman and attended part of Queen Rania Teacher A
May 30,2016
AMMAN — Her Majesty Queen Rania on Sunday was briefed on preparations currently under way to launch the Queen Rania Teachers Academy's (QRTA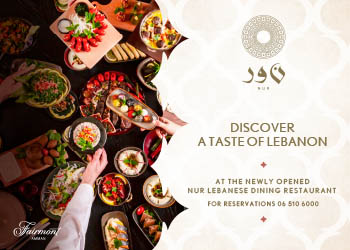 Newsletter
Get top stories and blog posts emailed to you each day.