You are here
Queen meets board members of education excellence award
By JT - Jan 25,2016 - Last updated at Jan 25,2016
Her Majesty Queen Rania meets with board members of the Queen Rania Award for Excellence in Education in Amman on Monday (Photo courtesy of Royal Court)
AMMAN — Her Majesty Queen Rania on Monday met with board members of the Queen Rania Award for Excellence in Education (QRAEE) and discussed the results of the award's performance evaluation study for 2015.
Her Majesty highlighted the importance of building on the existing cooperation between the award and the Ministry of Education, according to a statement released by her office.
She called for holding additional meetings to develop a more cohesive working mechanism between the two entities.
QRAEE Chairman Izzedine Katkhuda showcased the award's success in developing teacher excellence criteria over the last 10 years.
He also underscored the impact of celebrating distinguished teachers in improving education outcomes.
Education Ministry Secretary General Mohammad Okour said the ministry appreciates the value the award has added to the teaching process.
He also stated that the ministry looks forward to building on the crucial experience QRAEE has accumulated over the years, according to the statement.
The meeting also reviewed the results of the QRAEE 2015 performance study.
The award's executive director, Lubna Touqan, explained that the study included feedback from educators from all over the Kingdom.
The annual board meeting chaired by Her Majesty also established a set of objectives for the award in the coming year.
"QRAEE is the only association of its kind in Jordan that honours excellence in education," the statement said.
Related Articles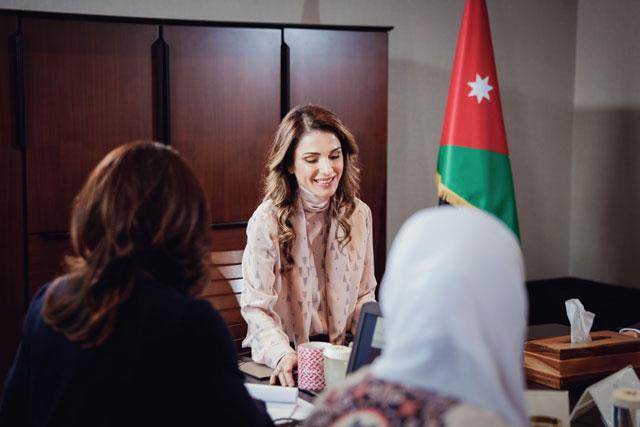 Jan 15,2017
AMMAN — Her Majesty Queen Rania chaired the Queen Rania Award for Excellence in Education (QRAEE) board of trustees' annual meeting on Sunda
Feb 08,2016
AMMAN — Her Majesty Queen Rania met on Monday with three Jordanian teachers who have been among the Global Teacher Prize top 50 finalists.&n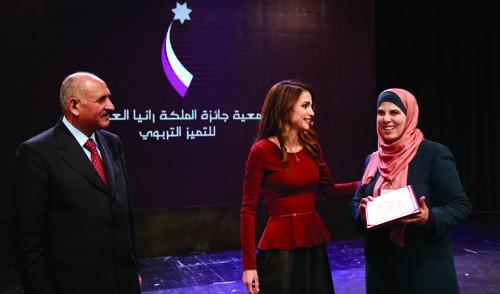 Dec 02,2014
Her Majesty Queen Rania on Tuesday honoured the winners of the 9th Teacher Award and the 1st School Counsellor Award cycles.
Newsletter
Get top stories and blog posts emailed to you each day.