You are here
Queen Rania visits Darat Al Funun
By JT - Feb 24,2014 - Last updated at Feb 24,2014
AMMAN — Her Majesty Queen Rania on Monday visited Darat Al Funun, marking the 25th anniversary of its establishment as a home for the arts and artists of Jordan and the Arab world. During the visit, Queen Rania met with a number of women from Amman; several Royal family members also attended the meeting, according to a statement released by Her Majesty's office.
Darat Al Funun is part of the Khalid Shoman Foundation and serves as its headquarters.
Queen Rania toured the facility accompanied by its founder and director, Suha Shoman.
Shoman said Darat Al Funun is celebrating this occasion by organising a programme called "HIWAR/Conversations".
The programme brought together 14 artists from the Arab world, Africa, Asia and Latin America who were offered two-month residencies in Amman in 2013. The initiative culminated in an exhibition showcasing the artists' work as well as pieces from the Khaled Shoman Foundation collection, the statement said.
Darat Al Funun consists of six historical buildings that were restored and divided into various sections to attract talented and creative artists.
One of the buildings, "Beit Al Beiruti", is a residential house built in the 1930s by Hafith Ghitani Al Beiruti from Lebanon, which was restored in 2013 and is now open to the public. "Dar Khalid", another site, was dedicated to the memory and legacy of Khalid Shoman in October 2002.
The "Blue House", built by Circassian Ismail Haqqi Abdo in the 1920s, was named after the colour of its porch, doors and wrought-iron window bars.
Also part of the sites that make up Darat Al Funun is the "Main Building", originally built in the 1920s and renovated by architect Ammar Khammash in 1992.
"Ghorfa" serves as an art display room, while "The Lab" was inaugurated in 2011 as an experimental space and a hub for emerging artists and innovative projects, according to the statement.
The "Artist's Residence", an apartment building adjacent to the lab, was added to the compound in 2013 to provide accommodation for artists. The ground floor dates back to the late 1920s while the upper floors were built in 1949 by Sherif Fawaz Muhanna.
The "Archaeological Site" is located in the southern gardens of the main building, which houses the ruins of a 6th century Byzantine church and an old cave.
Darat Al Funun also includes the headquarters of the Khalid Shoman Foundation (Al Maqar), an old house built in the 1930s by Syrian Abdol Majeed Ajami where artworks from the Khalid Shoman collection are usually on permanent display.
Related Articles
Feb 14,2018
AMMAN — As soon as Jehad Ameri graduated from school 22 years ago, he began looking for a centre to further enhance his artistic skills.&nbs
May 13,2018
AMMAN — Darat Al Funun-The Khalid Shoman Foundation recently received the Jerusalem Award for Culture and Creativity in the Arab world, in r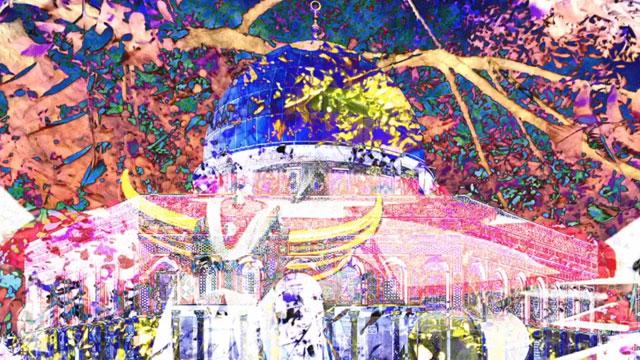 Oct 25,2018
AMMAN — Art lovers on Tuesday evening flocked to the iconic Darat Al Funun — Khalid Shoman Foundation in Jabal Luweibdeh, where they witness