You are here
Queen takes Poland's first lady on tour of Children's Museum Jordan
By JT - Nov 06,2016 - Last updated at Nov 06,2016
Her Majesty Queen Rania and First Lady of Poland Agata Kornhauser-Duda visit the Children's Museum Jordan in Amman on Sunday (Photo courtesy of Royal Court)
AMMAN — Her Majesty Queen Rania hosted the First Lady of Poland Agata Kornhauser-Duda for a tour of the Children's Museum Jordan (CMJ) in Amman on Sunday.
The tour showcased the museum's "dynamic learning exhibits aimed at enlivening the educational experience for young children and students in Jordan", according to a statement from Her Majesty's office.
Queen Rania and Kornhauser-Duda toured several exhibits, including the Tinker Lab and the Biodiversity Exhibit, which aim to raise children's awareness of renewable energy sources and water conservation.
CMJ Director Sawsan Dalaq highlighted the museum's interactive educational approach that encourages "enjoyable learning and innovation", with local challenges and homegrown solutions in mind.
The Queen and the first lady also stopped by the Toddler's Exhibit Area, a platform that features the artwork of Jordanian children, and finally, the Art Studio, where children were engaged in various art activities, the statement said.
The tour is part of Polish President Andrzej Duda's and the first lady's official visit to Jordan, aimed at strengthening long-standing ties and forging new avenues for cooperation between the two countries.
CMJ is a non-profit education organisation launched by Queen Rania in 2007. Located in the King Hussein Park, it offers over 150 indoor and outdoor permanent exhibits and educational facilities along with year-round education programmes and events for children.
Her Majesty shared a photo of the tour with Kornhauser-Duda on her official Instagram account.
"A pleasure to show the First Lady of Poland Agata Kornhauser-Duda around the Children's Museum earlier this morning. There's no better way to get children excited about learning than making it fun!" the Queen wrote on Instagram.
Related Articles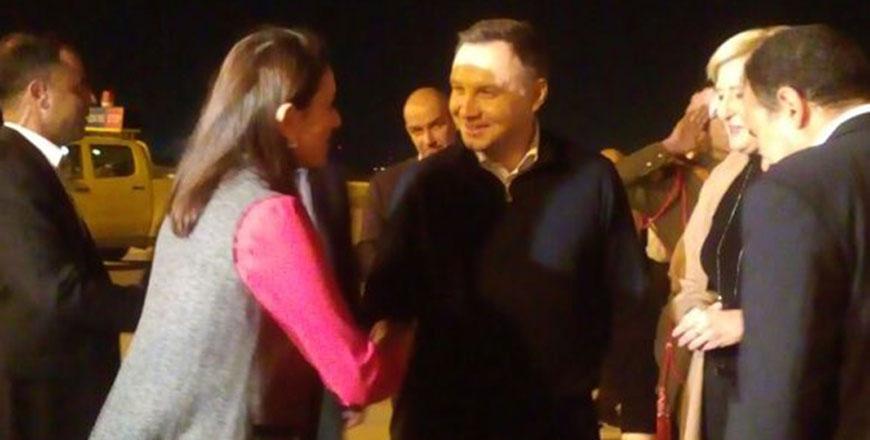 Nov 07,2016
AMMAN — Polish President Andrzej Duda and First Lady Agata Kornhauser-Duda concluded their visit to Jordan on Monday.A number of senior offi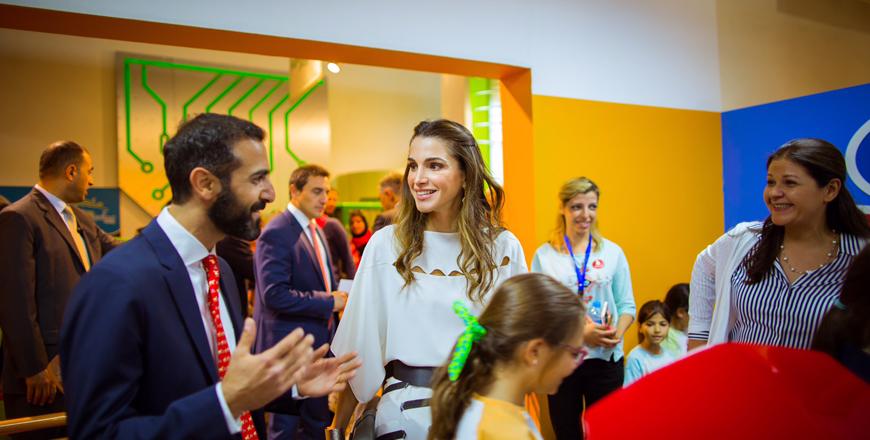 Jun 08,2015
AMMAN — Her Majesty Queen Rania on Monday emphasised the educational role of the Children's Museum Jordan (CMJ), and the importance of inter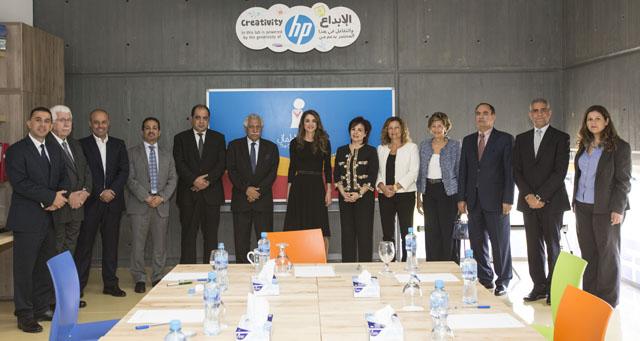 Oct 19,2014
Her Majesty Queen Rania on Sunday inaugurated a new exhibit at the Children's Museum-Jordan that caters to toddlers and children under the age of five.
Newsletter
Get top stories and blog posts emailed to you each day.