You are here
Questions raised on timing, efficiency, cost of reinstating military service
By Maram Kayed - Nov 21,2018 - Last updated at Nov 21,2018
AMMAN — The return of the mandatory military service, which was officially announced on Monday, as one of the government's priorities for 2019-2020, drew mixed reactions from the public, who questioned the programme's timing, efficiency and financial cost.
The new service programme, dubbed by the government as the "National Service", would not be exclusive to military training as it was 20 years ago in the suspended programme known as the "Banner Service", but would be "a mix of both vocational and military training", according to reports by the Prime Ministry made available to The Jordan Times.
Although the details of the new programme and those required to enroll in it are yet to be announced, Prime Minister Omar Razzaz said on Monday at a press conference that the graduation of 20,000 young men and women annually from the training was "a certainty" for 2019 and years to follow.
The public's reaction to the news was divided as some described it as "the best reform step the government has taken in years", as Warda Rawashdeh put it, while others thought relaunching the national service programme was "ill-timed".
"The country is in the middle of several financial crises, and training 20,000 young people annually will only be an additional burden. This is definitely not the time to reinstate the programme," Abed Kurdi posted on Facebook.
"The reason the Banner Service was suspended was because it was costly. Is this the best time to bring it back when the government's budget relies solely on taxes?" said Aisha Balawneh in another post.
However, people like Rawashdeh, who favoured the programme, highlighted its potential to instill values in young people.
"The streets are filled with young men who do nothing but wander all day. At least now they will be learning something of use to themselves and their communities," said Rami Younes.
"I would love to serve my country. This is a responsibility towards our land that all of us young men should feel," Tweeted 16-year-old Majd Elayan.
In a Facebook comment, Moaeweyah Tarawneh expressed hope that a clause stipulating a fine to exempt youth from the national service would not be instated; pronouncing that otherwise "this whole programme has no point".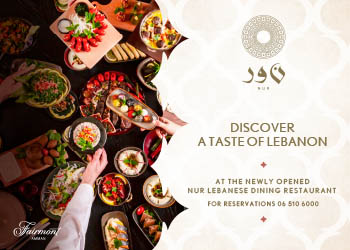 Newsletter
Get top stories and blog posts emailed to you each day.