You are here
Rainfall brings sigh of relief for farmers
By Rana Tayseer - Feb 05,2023 - Last updated at Feb 05,2023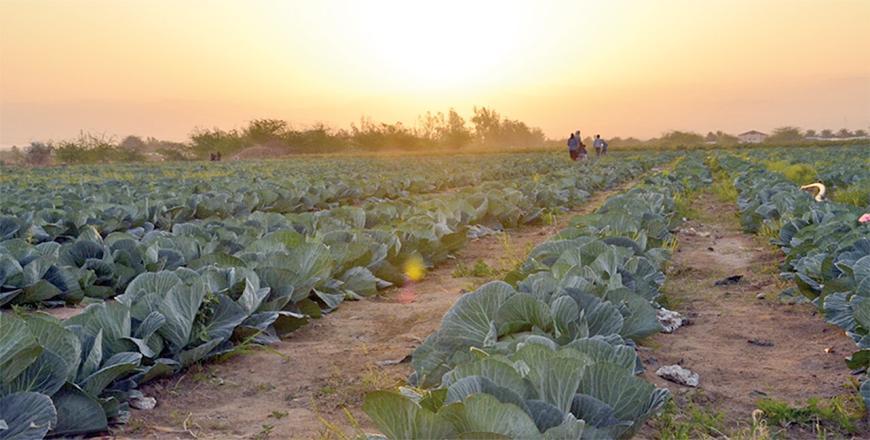 Representative image (JT file photo)
AMMAN — The recent rainfall has brought much needed relief and hope for farmers, according to President of the Jordan Valley Farmers Union Adnan Khaddam.
"The rate of recent rainfall is very good for all crops and it gave us hope. Now, we are waiting for the next weather depression," he told The Jordan Times on Sunday.
Citing weather forecasts from Weather Arabia, a weather forecasting company, Khaddam said that all the recent rainfall was recorded mainly in the south of Jordan, and the next weather depression is forecast to be concentrated in northern and central Jordan.
"We hope that the storage of King Talal dam will continue to increase because it is our main source," Khaddam added.
Weather Arabia predicts a fourth-degree weather depression on Monday, with heavy rainfall expected.
Snow is also expected in places that are higher than 1,200 metres above sea level, Al Mamlaka TV announced on Sunday.
Jamal Adwan, a farmer in Irbid, agreed with Khaddam.
"The heavy rainfall in the last few days was very positive. I am optimistic and I am happy. We need a lot of rain for the crops that we grow in winter," Adwan told The Jordan times.
The volume of rainfall has reached 55 per cent of Jordan's annual average of 8.1 billion cubic metres since the beginning of the season, the Water and Irrigation Ministry announced on Saturday.
A total of 1.6 million cubic metres (mcm) of water entered the Kingdom's dams from the recent rainfall, bringing the dams' storage to 88.5mcm, or 31.5 per cent out of a total capacity of 280.760mcm, according to the Jordan News Agency, Petra.
King Talal Dam received the highest quantity of water at 831,000cm, raising its reserve to 29.4mcm, or 44 per cent of its total capacity.
Newsletter
Get top stories and blog posts emailed to you each day.