You are here
Ratio of female judges rose to 18% in 2014 — report
By Rana Husseini - Aug 26,2015 - Last updated at Aug 26,2015
AMMAN — Female justices represented 18 per cent of the judicial body last year, according to a study released Tuesday.
The number of female judges in Jordan last year was 176 out of a total of 973 justices, according to a statement by Sisterhood is Global Institute Office (SIGI) in Amman.
In 2013, the SIGI statement said, there were 142 female judges out of 908 justices in total.
SIGI was referring to an annual report on the judicial authority in Jordan.
"Although the Judicial Institute of Jordan has provided equal opportunity for women to prove themselves, we are hopeful that this will also reflect on women who are seeking to become judges and that their number will increase rapidly," SIGI said.
Activists have welcomed the increase in number but said it "should not come at the expense of the quality of female judges".
"This is a good ratio that has been steadily increasing for the past 15 years," said Jordan's first female judge, Taghreed Hikmat.
Hikmat, who has served on various tribunals locally and internationally, said she hopes the increase will continue.
But she was quick to add that she hopes it will not be at the "expense of the quality and performance of female judges".
"Being a judge is a sacred job that requires professionalism, integrity and accuracy, among many other specifications, and what is important is to have women judges who are qualified, neutral and are doing their job in a professional manner," Hikmat told The Jordan Times.
She was the first woman to be appointed as judge in 1996, after almost 14 years of practising law.
Lawyer Samira Zaitoon agrees with Hikmat that performance, professionalism and integrity should come first.
"It is healthy to have female judges but it should not be based on the gender of the judge. It is about who is qualified the most to sit behind the bench," Zaitoon told The Jordan Times.
Nevertheless, the lawyer, who served on two councils at the Jordan Bar Association (JBA), said she was hopeful that "more women would join and eventually reach high positions".
She said there are women who served at the Criminal Court, the Court of Appeal and other minor courts.
"Since the experience of female judges is relatively new in Jordan, it will take us some time to get to higher positions and I believe this day is coming soon," added Zaitoon, who has been a lawyer for 25 years.
Lawyer and activist Nour Emam also pointed out that the numbers were encouraging and will eventually lead to increasing women's numbers in the judiciary.
"Female judges are proving themselves day by day, and are receiving the appreciation they deserve from everyone," Emam, who also served twice at the JBA council, told The Jordan Times.
"I am certain that women will assume higher positions such as becoming members of the Judicial Council and the Cassation Court. It is just a matter of time," added the lawyer, who has over 20 years' experience.
Related Articles
Sep 21,2015
AMMAN — The Jordan Bar Association (JBA) voiced readiness to offer legal help for those who cannot afford to hire a lawyer, JBA President Sa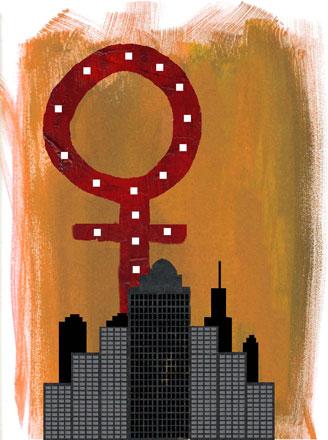 Dec 29,2016
AMMAN — A year-end report published on Thursday by women's rights advocacy organisation Sisterhood Is Global Institution (SIGI) has drawn at
Oct 25,2016
AMMAN — The annual judicial holiday does not slow litigation, judges and lawyers said, blaming a rise in crime and understaffed courts for d
Newsletter
Get top stories and blog posts emailed to you each day.