You are here
'Refugee influx could impact development goals'
By Omar Obeidat - Aug 12,2014 - Last updated at Aug 12,2014
AMMAN – Jordan's development plans may be affected by demographic shifts resulting from the large influxes of refugees, Higher Population Council (HPC) Secretary General Sawsan Majali warned on Tuesday.
In a phone interview with The Jordan Times, Majali said Jordan has for decades been a destination for refugees in the region, noting that around 2.5 million non-Jordanians reside in the Kingdom.
Over the past three years, large numbers of Syrians have entered Jordan fleeing violence in their country, which had placed a "huge" burden on the Kingdom's resources and services such as education and health in addition to infrastructure, she said, pointing out that official figures estimate the number of Syrians in Jordan at around 1.4 million.
"This large number of non-Jordanians resulted in an increase in the country's population growth rate, which will ultimately impact Jordan's development goals," she said, indicating that the population growth rate in Jordan is around 2.1 per cent.
Fertility rates among refugees are much higher than the 3.5 per cent among Jordanians, Majali noted.
Policy planners were setting economic development goals according to the gradual growth in the Jordanian population, but this sudden rise in the number of people residing in the country will have negative consequences on key sectors, particularly education.
"We can see how the northern governorates, which host the majority of Syrians, are suffering with large numbers of students. This in the long run will result in lower education quality," Majali explained.
According to the HPC official, the refugees in Jordan are also a challenge for seizing the demographic opportunity — a stage in a country's development at which the ratio of dependents to workers is lowest.
She explained that the opportunity expected to be reached in 2030, when the working age population (individuals aged between 15 and 64) starts to grow significantly higher compared to the growth of dependents.
"The percentage of dependents in Jordan was decreasing, but the influx of hundreds of thousands of refugees is affecting the achievement of the demographic opportunity," Majali said, citing a recent UNHCR report that said Jordan hosts refugees of 44 nationalities.
Related Articles
Apr 22,2015
The influx of Syrian refugees to Jordan threatens the Kingdom's demographic opportunity, the Higher Population Council (HPC) said Wednesday.
Aug 30,2014
The population of Amman may reach five million by 2050 in case the birth rate of 2012 –– of 3.2 per mother –– remains the same, according to recent projections. 
Sep 25,2014
The Higher Population Council (HPC) on Wednesday said Syrian refugees in the Kingdom now number 1.4 million.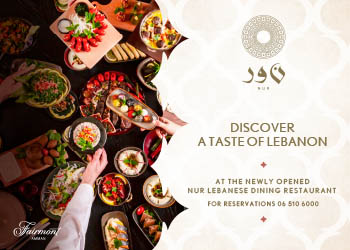 Newsletter
Get top stories and blog posts emailed to you each day.