You are here
Regulatory commission to tackle SIM box fraud
By Mohammad Ghazal - Nov 20,2014 - Last updated at Nov 20,2014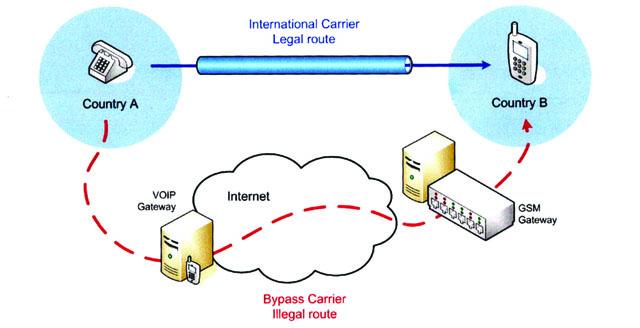 AMMAN — The Telecommunications Regulatory Commission (TRC) is planning to cooperate with a specialised company to fight SIM box fraud, which causes millions of dinars in annual losses to telecom operators in the Kingdom.
The TRC has floated a tender and asked for bids to be submitted by November 30 to detect and position illegal systems (SIM boxes), according to a statement published on its website this week.
"This is a good step as this problem is increasing in Jordan. SIM boxes cause losses that exceed JD5 million a year. This will certainly help boost services and cut losses," a telecom industry insider, who asked not to be named, told The Jordan Times on Thursday.
A SIM box is an unofficial Voice over IP (VoIP) gateway that is used to illegally bypass standard network interconnections in order to make traffic appear to the recipient of a telephone call as a local call.
This action causes big losses in revenues to telecom operators and affects subscriber services and experience, the TRC said.
SIM box fraud occurs when individuals or groups purchase SIM cards that offer free or low-cost calls with the intent of using them for international calls.
The SIM cards are then used — via special devices — to channel long-distance or international calls away from mobile network operators and register them as local calls on their networks, costing operators significant losses in international phone call revenues, according to Revector, a UK-based anti-fraud company.
In a recent interview with The Jordan Times, Zain Jordan CEO Ahmad Hanandeh said telecom operators in Jordan lose some $25 million annually due to SIM box fraud and the illegal commercial use of VoIP services.
In September this year, ICT Minister Azzam Sleit said the government is considering imposing stiffer penalties against violators by introducing "amendments to the Penal Code to combat illegal smuggling of international calls, whether via SIM boxes or illegal commercial use of VoIP".
Currently, the fine for such violations is JD500, which he described as "not a big enough" to prevent their occurrence.
In 2011, one local mobile operator lost JD5 million as a result of "SIM box" fraud alone, while several Jordanians were arrested for involvement in the fraudulent usage of mobile SIM cards, according to the Public Security Department.
Related Articles
Jun 26,2016
AMMAN — The Telecommunications Regulatory Commission (TRC) on Saturday said it had seized an illegal telecommunication network which had cau
Aug 08,2016
AMMAN — The number of complaints over phone and Internet services rose to 4,301 in 2015 from 2,525 in 2014, the Telecommunications Regulator
Mar 08,2017
AMMAN — The Telecom Regulatory Commission (TRC), in cooperation with specialised security agencies, has identified the "largest unlicensed"
Newsletter
Get top stories and blog posts emailed to you each day.