You are here
Religion can promote active citizenship among youths — religious leaders
By Rula Samain - Nov 23,2016 - Last updated at Nov 23,2016
AMMAN — Religion can strengthen people's active citizenship, church leaders have said.
Speaking at a two-day event on citizenship and youth that was organised by the Bible Society of Jordan and concluded on Wednesday, religious leaders said dialogue brings people together and removes boundaries.
Samer Azar, pastor of the Evangelical Lutheran Church, told The Jordan Times that religion can encourage people to play an active role in society, thereby strengthening their status as proactive citizens.
He added that the mere fact that there are representatives from different Christian churches in Jordan at the event highlights the importance of internal dialogue amongst different denominations before the actual involvement in dialogue with followers of different faiths.
During the meeting, church leaders looked into means to reach out to young people and show them how to apply religious teachings in daily practice, with plans to meet with youths at a later stage for a joint dialogue.
In remarks delivered on his behalf by Royal Institute for Interfaith Studies Director Majeda Omar, HRH Prince Hassan said human dignity can only be maintained by establishing citizenship, which shifts people from their private identity to the common humanitarian one.
"Achieving this is important," read Omar, noting that it can only happen through change in the minds and souls of people.
The prince also called for harmony between the religious and social spaces, stressing that citizenship that fosters diversity will better serve the nation and public interest.
Also speaking at the event was Madaba MP Nabil Ghishan, who stressed that young people should be approached differently, since now is the era of technology.
"We should be able to come up with new discourse using a modern language," Ghishan said.
On the sidelines of the event, head of the Nazareth Evangelical Church in Madaba pastor Walid Madanat told The Jordan Times that now is the right time to clarify the term "true citizenship", especially after the killing and bloodshed in the region
"The church's role is important in explaining what true citizenship is and how to wisely practice it," he added.
Related Articles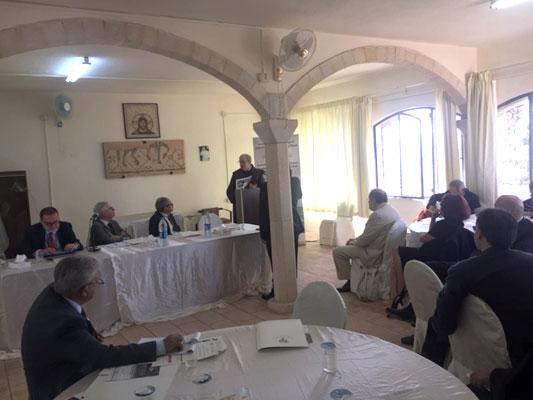 Sep 26,2017
MADABA — Interreligious dialogue must be followed by action and inspire working together to shape a culture of peace and harmony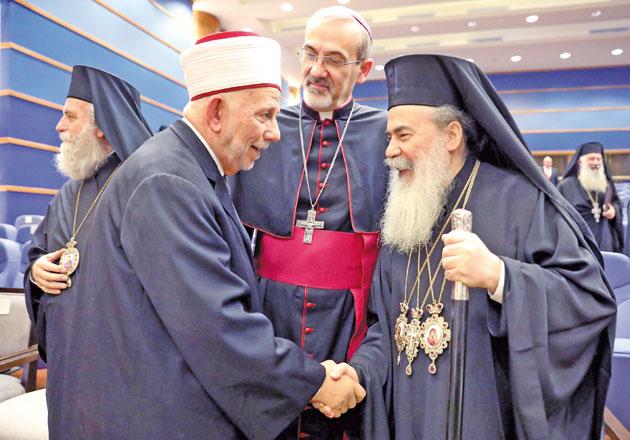 Dec 19,2017
AMMAN — Christian religious and non-clergy figures on Monday hailed and reaffirmed the messages of church leaders conveyed during a meeting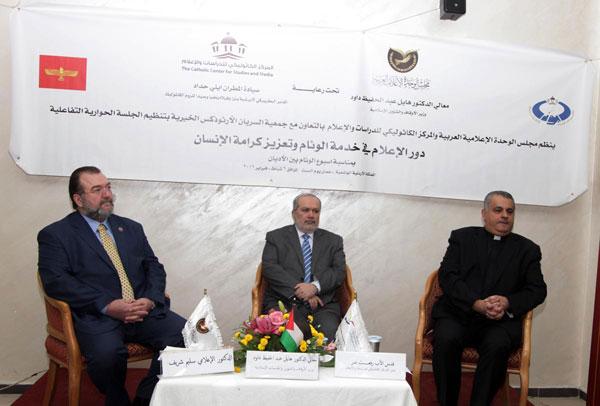 Feb 07,2016
AMMAN — Christian and Muslim religious leaders on Saturday stressed the role of the media in spreading a culture of tolerance, respecting th
Newsletter
Get top stories and blog posts emailed to you each day.