You are here
RJ drafts a 5-year strategy to enhance profitability
'Turnaround plan' to be discussed with RJ board and government by end of month
By Dana Al Emam - Aug 01,2017 - Last updated at Aug 01,2017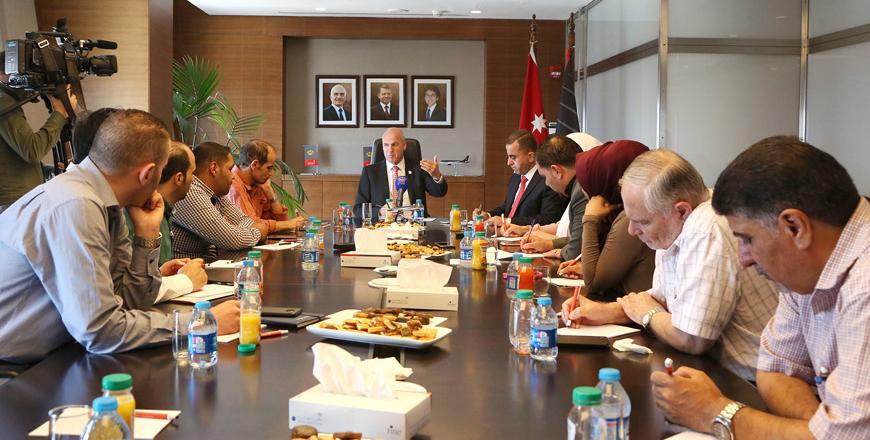 Royal Jordanian Airlines President and CEO Stefan Pichler talks with reporters in a meeting held at RJ's headquarters on Tuesday (Photo courtesy of RJ)
AMMAN — Royal Jordanian Airlines (RJ) is currently drafting a five-year strategy designed to enhance revenues and sustain profitability, RJ President and CEO Stefan Pichler said on Tuesday.
The "turnaround plan", set up in partnership with Sabre Airline Solutions, is expected to be ready by the end of this month, he said, adding that the scheme will be discussed with RJ's board and the government, RJ's biggest stakeholder.
Implementation of the plan will go into effect once the board endorses the plan.
While the plan's features have not been fully disclosed yet, it will address RJ's operational network, including RJ's destinations and the frequency of its flights, as well as an exploration of new "promising" routes.
It will also seek to minimise the number of aircraft suppliers to two, a move that will save spare parts and training costs, Pichler explained.
The plan will be based on three strategic objectives: becoming the leading network carrier in the Levant, the consumers' preferred airline and a principle employer of choice to local professionals, he said.
The financial component of the strategy seeks to re-inject capital after accumulative losses over the past years.
During the first half of this year, RJ's losses amounted to around JD26 million.
However, performance showed a "good recovery" in June with revenues reaching JD1.5 million, according to RJ's president and CEO.
"We are confident of positive results in the second half of the year considering our operational performance," he told reporters in a meeting held at RJ's headquarters.
RJ has been facing a number of regional challenges, including the intended merger of Emirates Airline with Fly Dubai, a low-cost carrier, whereby Emirates Airline would cover faraway destinations and Fly Dubai the regional area.
This means that RJ will be competing with low-cost carriers in the region, an issue that requires strong marketing campaigns for flights at competitive prices "by working in a smart and more efficient way", said Pichler, who insisted that the local market can be stimulated.
For example, he noted that RJ's aircraft have 15 per cent less seats than other carriers in the region, an issue that can be modified to accommodate more passengers.
In addition, the capacity of RJ's economy flights reaches on average 65 per cent only, meaning that one third of the seats is not being sold, while only 40 per cent of business class seats are full on average.
Tapping these opportunities can boost performance, said Pichler, who noted that it is not clear yet if cost-cutting measures will include lay-offs.
The plan includes other components, such as improving internal communication with employees and additional outreach efforts to customers and partners.
Related Articles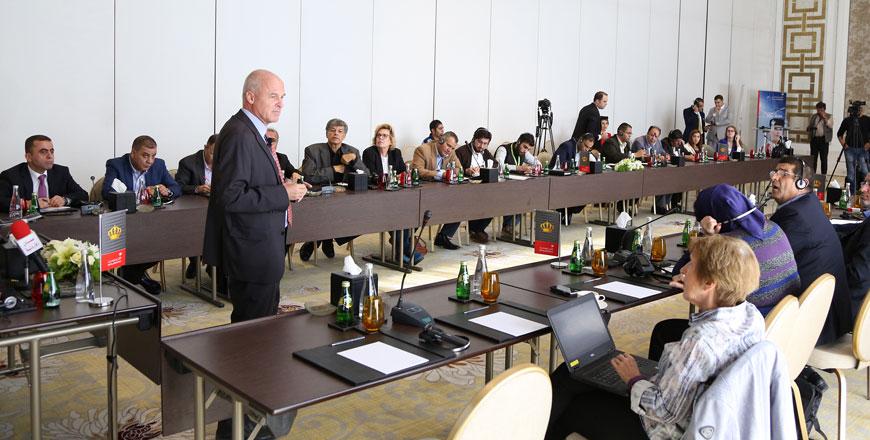 Oct 31,2017
AMMAN — Royal Jordanian (RJ) posted JD31.8 million in net profit in this year's third quarter against JD12.9 million net profit in the same
Nov 14,2017
Boeing and Royal Jordanian (RJ) Airlines on Tuesday announced the carrier has selected Boeing to provide its 787 flight training.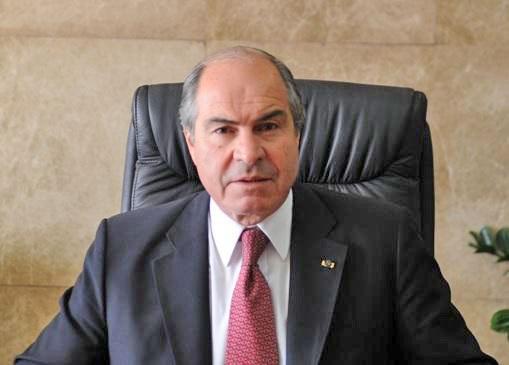 Oct 30,2017
AMMAN — Prime Minister Hani Mulki on Monday headed a meeting of the Cabinet's economic team that focused on the performance of Royal Jordani
Newsletter
Get top stories and blog posts emailed to you each day.