You are here
RSCN natural reserves to go green
By Hana Namrouqa - Oct 30,2014 - Last updated at Oct 30,2014
AMMAN — The Royal Society for the Conservation of Nature (RSCN) is implementing a plan to introduce renewable energy in all of its nature reserves across the country, RSCN Director General Yehya Khaled said on Thursday.
The plan seeks to switch the reserves to electricity generated via clean, sustainable and environment-friendly energy sources, such as the wind and sun, he added.
"In addition, this gradual shift to solar energy in all of our reserves seeks to raise society's awareness on the benefits of renewable energy, environmentally and economically, as well as reduce RSCN's electricity bill," Khaled told The Jordan Times.
He noted that the RSCN pays JD120,000-JD150,000 in electricity bills annually, and plans to reduce its dependence on electricity supplied from the grid and rely on solar and wind sources to generate its own power.
"Just recently, the society switched the visitors centre at the Azraq Wetland Reserve to solar power by installing photovoltaic panels at a cost of JD7,000," Khaled said, noting that Al Hussein Fund for Excellence sponsored the project.
He added that in later stages, the reserve's eco-lodge will also run on solar power.
The Kingdom is home to 10 nature reserves in Dana, Azraq, Shomari, Mujib, Ajloun, Wadi Rum, Dibbeen, the Yarmouk River Basin, Qatar and Fifa, which include different ecosystems and preserve locally and globally threatened fauna and flora.
In addition, there are three special conservation areas (SCAs): Homret Maeen, located between the Madaba and Balqa governorates; Ben Hammad in Karak Governorate and Kheyouf in Balqa Governorate.
SCAs are geographically defined sites characterised by unique natural and cultural heritage. Generally smaller than nature reserves, SCAs have more specific ecological roles and aim to integrate local development with the sustainable management of natural resources.
So far, the nature reserves in Fifa and Dana have adopted the use of solar energy.
"Now, there are plans to introduce solar energy to the Mujib Biosphere Reserve," Khaled highlighted.
The Kingdom, which has 330 days of sunshine per year, has one of the highest annual daily averages of solar irradiance in the world, according to environmentalists, who have repeatedly called for using Jordan's abundant solar power for energy generation.
Renewable energy currently contributes less than 1 per cent of Jordan's energy mix, according to experts, who indicate that the Kingdom has significant amounts of untapped wind and solar energy, with wind speeds as high as 7.5 metres per second, up to 11.5 metres per second in hilly areas.
Jordan imports around 98 per cent of its energy needs, at a cost of 25 per cent of its gross domestic product annually, according to official figures.
Related Articles
Jan 30,2014
Voicing its support for utilising wind energy in Jordan, the Royal Society for the Conservation of Nature (RSCN) on Thursday said the government and renewable energy companies must follow safety guidelines when establishing wind farms.
Dec 19,2017
AMMAN — The Royal Society for the Conservation of Nature (RSCN) on Tuesday organised a scientific conference to present the most important s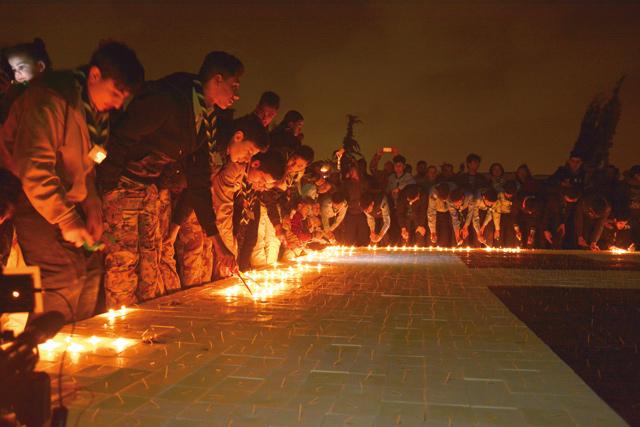 Mar 26,2018
AMMAN — Striving to highlight Jordan's role in the fight to reduce global warming and address its impact on the Kingdom, the Royal Society f
Newsletter
Get top stories and blog posts emailed to you each day.