You are here
Scholar raises awareness on sustainable energy
Chalabi shares firsthand stories of his expedition to Antarctica
By Andrea Celeste - Sep 21,2017 - Last updated at Sep 21,2017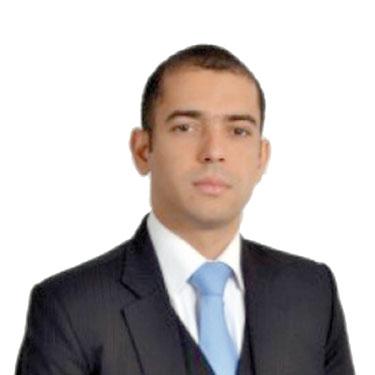 AMMAN — A young Arab engineer on Wednesday took his audience at the Columbia Global Centre Amman on a trip to Antarctica, bringing first-hand stories of his personal experience to the southernmost continent.
The conference titled "From Arabia to Antarctica: An Unlikely Story about Sustainable Energy", was given by Malek Al Chalabi, an honorary research associate at the Transport Studies Unit at Oxford University, who shared his journey and the importance of this remote land for the energy sector.
Chalabi started the lecture by explaining that "the aim of today's talk is to share with you what it is like to go on an expedition to Antarctica". He went on this mission with an organisation called "2041" created by Robert Swan — the world's first explorer to walk unassisted to both the North and South poles.
Chalabi pointed out the relevance of the year 2041, which is the year that the treaty that preserves Antarctica as a land of science and peaceful cooperation is scheduled to be altered, changed, or amended, adding "the aim of 2041 is to ensure that the protection of the continent continues".
In a journey that took four years to be planned, the young engineer went with "a diverse group, with people aged between 16 and 65 years, from a variety of backgrounds [engineers, artists, chefs, consultants, educators, etc]," he described.
After a dangerous way from Argentina to Antarctica, he stepped out from the ship for the first time on that territory in March 2016.
"When you first land on Antarctica, it is quite a powerful moment. Some individuals spent four years planning for that moment. It is surreal to land on the world's last great wilderness and last untouched continent," he continued, adding that "the landscape was unreal. There is no human impact, no cars and no noise pollution. You are immersed in nature and the wilderness."
During his stay, he witnessed the wonder of nature.
"There is one example I'd like to share. When you get to the top of the crevasse, you are in between two land masses. You look down and you see nothing. If you drop a phone or set of keys, it is gone and not coming back. It is quite powerful how these environmental spaces and places exist," he illustrated.
"Every day on Antarctica is a different day and every day is unique. When you are there, you are not guaranteed to see anything again. You might see a whale one day but not see one again. You always want to make the most out of every day. The uniqueness and remoteness is very powerful," he added.
After his journey, Chalabi said that he wanted to send a message that "no matter where you are in the world, there is always something you can do for the environment. The aim of this talk is to share that message".
"I'm trying to give these talks across the region to raise awareness as best as I can," he added.
When asked by an audience member about the energy scene in 20 years as well as green sources, Chalabi explained that "the future energy transition is contingent on a variety of factors and drivers. It is a huge debate. My personal view is that the technical aspects are overplayed and the cultural aspects are always underplayed. For example, how people use energy, how they think about energy, and what energy means to them".
Chalabi holds a PhD from the University of Oxford. Trained as an engineer and subsequently in the social sciences, his interests cut across the social, economic and technical domains in the energy space, according to a statement from the Columbia Global Centre Amman.
Related Articles
Mar 11,2014
The steam and heat from volcanoes allowed species of plants and animals to survive past ice ages, a study showed Tuesday, offering help for scientists dealing with climate change.
Mar 28,2015
Deep below the ice, far from the playful penguins and other animals that bring tourists to Antarctica, is a cold and barren world that by all indications should be completely void of life.
Apr 09,2017
AMMAN — The Jordan Engineers Association's (JEA) central authority on Saturday approved the amendments to the pension fund system during an
Newsletter
Get top stories and blog posts emailed to you each day.