You are here
Senate refers Labour Law to Lower House
By JT - Mar 21,2019 - Last updated at Mar 21,2019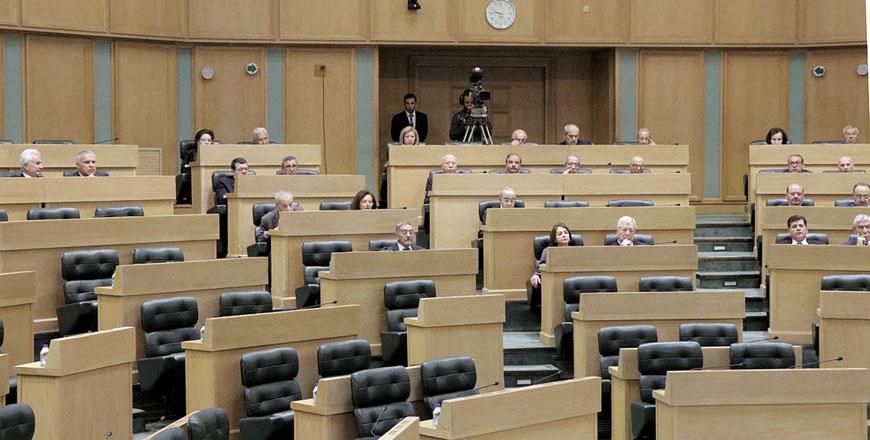 The Senate holds a session to discuss amendments to the Labour Law on Thursday (Petra photo)
AMMAN — The Senate on Thursday referred the 2019 amendments to the Labour Law to the Lower House, requesting that the "flexible work" provision MPs added be clarified in a special by-law.
MP added a provision to the Labour Law, redefining "flexible work" as any physical or mental effort for which a worker is paid for, within a defined flexible work contract.
Senators also insisted that the employment, training and education fund's allocations that go as allowances to employees participating in the fund's works remain at 5 per cent as in the government's version of the law, and not at 10 per cent as raised by MPs.
Senators also rejected a provision granting work-permit exemption for Gazans living in Jordan, recommending instead that the Council of Ministers issue a special decision to exempt them from work permits, the Jordan News Agency, Petra, reported.
The amendments also kept a 14-day annual leave with full salary, which would increases to a 21-day annual leave after five years of employment. MPs had suggested annual leaves of 18 and 24 days respectively, according to Petra.
As per their validating reasons, the 2019 amendments to the law aim to keep up with developments in the labour market, address provisional changes to the law, organise the recruitment of non-Jordanian workers and stiffen penalties on violators to increase employment opportunities for Jordanians.
The Lower House passed the law in January, raising fines on employers who violate the minimum wage regulations to no less than JD500 and no more than JD1,000 for each case of underpaid employees or gender discrimination. The current law sets the fine at no less than JD50 and no more than JD200.
Newsletter
Get top stories and blog posts emailed to you each day.