You are here
Senators donate JD100,000 to support underprivileged amid lockdown
By JT - Mar 29,2020 - Last updated at Mar 29,2020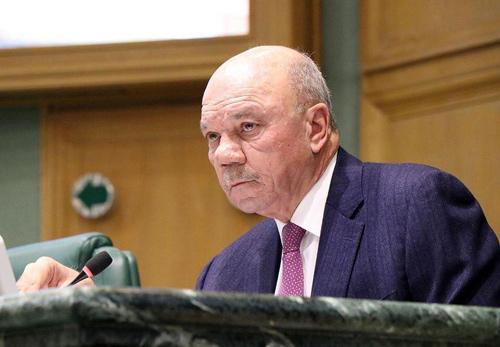 Senate president Faisal Fayez said that senators had donated from their personal funds to the Ministry of Health and 'Al Khair' account (File photo)
AMMAN — The Senate has donated JD100,000 to the Ministry of Social Development's "Al Khair" bank account, which was opened to receive donations from inside and outside the Kingdom to support underprivileged families and those whose work and income was cut off amid the temporary precautionary measures in light of the coronavirus crisis.
Senate President Faisal Fayez noted that during the past week, the Ministry of Health had received over JD100,000 from the Senate as urgent aid to continue its "great efforts" to curb the spread of the virus, the Jordan News Agency, Petra, reported.
He added that senators had donatedfromtheir personal funds, totalling JD200,000, to the Ministry of Health and "Al Khair" account.
He pointed out that the first donation of JD100,000 was provided from the senators' Social Responsibility Fund, the financial resources of which consist of fixed monthly deductions from senators' allocations.
Fayez called on banks, chambers of commerce and industry, large companies, professional unions, private institutions and businesspeople to provide the necessary support to the Ministry of Health and the concerned official institutions, stressing that "everyone should bear the responsibility" to help Jordan face its economic challenges.
He also called on citizens to demonstrate national responsibility, adhere to all instructions issued by the authorities and support the efforts of the government to combat the spread of COVID-19.
The Senate president valued the "great efforts" exerted by the government, the concerned authorities, security services and the Jordan Armed Forces-Arab Army, under the directives of His Majesty King Abdullah, in dealing with the coronavirus and preventing its spread.
Newsletter
Get top stories and blog posts emailed to you each day.