You are here
Sheri Ritsema-Anderson appointed as United Nations Resident Coordinator in Jordan
By JT - Jan 25,2023 - Last updated at Jan 25,2023
AMMAN — United Nations Secretary-General Antonio Guterres appointed Sheri Ritsema-Anderson of the United States of America as the United Nations Resident Coordinator in Jordan, with the host government's approval.
She took up her post on 22 January.
Ms. Ritsema-Anderson brings more than 20 years of experience in international relations, humanitarian affairs, social protection, and public policy, including 10 years working in and on the Middle East. She has cross-cutting expertise in multi-lateral coordination, systems thinking, interagency relations, and strategic analysis.
Prior to her appointment as United Nations Resident Coordinator, she held various senior positions with the UN Office for the Coordination of Humanitarian Affairs (OCHA). She served most recently as Head of Office in Iraq and previously as Deputy Head of Office in the occupied Palestinian Territory, South Sudan and Indonesia.
She also served in the Operations and Advocacy Division in New York, as OCHA's principal advisor on the Ebola crisis in the Democratic Republic of Congo. Before that, she worked with UNICEF, UNRWA and various international non-governmental organisations in the Gaza Strip, Indonesia, Chad, Kenya and Sierra Leone, advancing protection and emergency and recovery assistance for children, refugees and others affected by natural disasters and complex emergencies.
Sheri Ritsema-Anderson began her career working in social protection. As part of the New York City Mayor's Office and the State of Florida governments, she was responsible for advancing social policy and programming in the areas of poverty alleviation, children and family services, and homelessness. She also worked with urban-focused, grassroots civil society organisations in the United States and Peru.
She holds a Master's degree in Public and Urban Policy from The New School Milano School of Policy, Management and Environment in New York.
Related Articles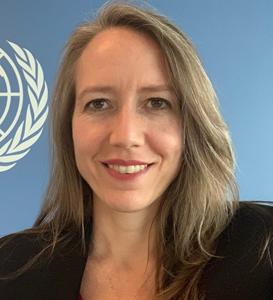 Jan 25,2023
AMMAN — UN Secretary General Antonio Guterres appointed Sheri Ritsema-Anderson of the US as the United Nations Resident Coordinator in Jorda
Feb 01,2023
AMMAN — Acting Secretary-General of the Foreign Ministry Hazem Khatib on Tuesday received the credentials of the UN Resident Coordinator in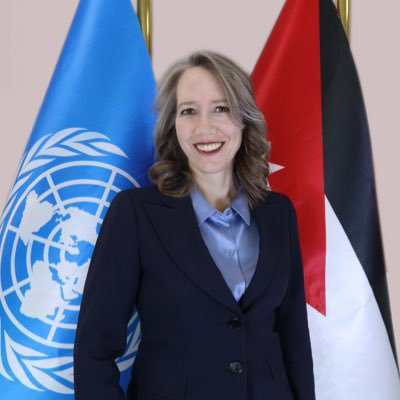 Jun 01,2023
AMMAN — The UN Resident Coordinator in Jordan, Sheri Ritsema-Anderson, took to Twitter to extend her congratulations to HRH Crown Prince Hus