You are here
Shopping centres expect unabated demand in final hours before snow
By Dana Al Emam - Jan 06,2015 - Last updated at Jan 06,2015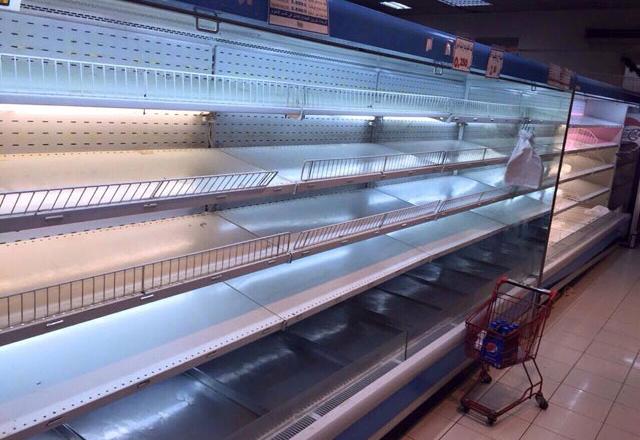 AMMAN — Shopping malls and hypermarkets are expecting a further increase in demand on food items until the final hours before an expected blizzard hits the Kingdom.
In interviews with The Jordan Times over the phone, senior employees at shopping malls cited an "unprecedented" demand, especially on basic items like vegetables, dairy products, rice and meat, as well as heaters.
"Sales rose by 60 per cent on Tuesday, topping Monday's 40 per cent increase," said Mahmoud Rababaa, deputy director general of Sameh Mall, which has 13 branches around Jordan.
He expected the demand to further increase, noting that reserves of most products at the mall are enough for 30 days, while stocks of basic items are sufficient for 60 days.
Rababaa urged people to let go of their "unjustified fears of running out of goods", pointing out that most markets across the Kingdom remain open during snowstorms.
Meanwhile, a customer service employee at Cozmo Centre in west Amman said the "huge" demand ahead of the anticipated blizzard is four times greater than the average demand.
He confirmed the authenticity of some photos circulated on social media showing completely empty shelves at the department store.
"Some shelves at our hypermarket went empty," he said, adding that all market managers are roaming around the supermarket to follow up on customers' needs.
Jordanians found the photos of empty hypermarket shelves a chance to express their opinions on the growing consumerist trend.
Faris Khaldi wrote on Facebook that it is better to shop now than go out during the blizzard and block the streets.
Meanwhile, another Facebook user had a different take, remembering those who cannot afford to splurge on food and other commodities.
"God be with the poor and our Syrian brothers in Zaatari camp," he wrote.
Other users criticised the surge in demand, saying the empty shelves make it look like a "famine" has hit the country.
Related Articles
Feb 23,2015
Consumers in Jordan spent around JD58 million on food and fuel during the few days before the blizzard, which hit the Kingdom over the weekend, stakeholders said on Monday.
Feb 18,2015
Stakeholders on Wednesday said bakeries and supermarkets are witnessing an "increasing, yet reasonable" demand on basic food items, as people prepare for a blizzard expected to hit the Kingdom this week.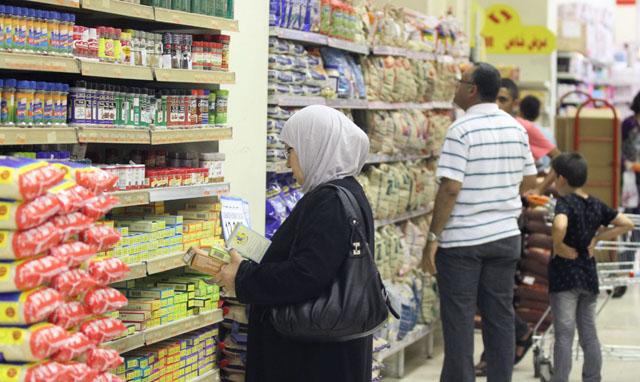 Jan 26,2015
Food prices are expected to go up this year by nearly 20 per cent, according to a leading sector representative, who also said that demand for commodities is projected to slow down. 
Newsletter
Get top stories and blog posts emailed to you each day.