You are here
'Shops selling tobacco should be at least 250 metres away from schools'
By Dana Al Emam - Apr 11,2015 - Last updated at Apr 11,2015
AMMAN — Newly endorsed Health Ministry regulations place restrictions on consumers' access to tobacco and cigarettes at retail shops, especially children.
Under the regulations, published in the Official Gazette on April 1, it is illegal to sell tobacco products within a 250-metre radius of schools and health institutions.
The regulations, which will go into effect six months after the publishing date, stipulate that shops display tobacco products only at payment points, and cigarette packs over the vendor's head must be sealed and only within the seller's reach.
Commenting on the new rules, Firas Hawari, director of the King Hussein Cancer Centre's cancer control office, said the farther the source selling cigarettes is from schools, the harder it is for students to consume tobacco.
"Students have very limited time… especially while waiting for their parents to pick them up," he told The Jordan Times over the phone on Saturday, calling for increasing the distance to 500 metres.
Hawari noted that the new regulations for displaying cigarettes at shops and supermarkets can contribute to minimising smoking among young people, an issue he described as "one of the biggest problems in Jordan, with very limited awareness among decision makers and citizens".
To further curb smoking among children, he called for increasing prices of tobacco and firmly enforcing the Public Health Law, which bans selling tobacco to children under the age of 18 and prohibits smoking in public areas.
"The current situation of smoking in public areas in Jordan will create a generation of tobacco addicts," Hawari said, highlighting the role of "repellent" images and warnings on cigarette packets in discouraging children from smoking.
Thirty per cent of Jordanians are smokers, with smoking rates among males standing at 50 per cent, while around 40 per cent of male and female workers in the health sector are smokers, according to Hawari.
He noted that some 50 per cent of deaths in Jordan are due to cardiac diseases and cancer, citing smoking as a major contributor to cancer.
Related Articles
Aug 21,2016
AMMAN — Only 28 per cent of argileh (water pipe) smokers in Jordan want to quit, compared to over 70 per cent of cigarette smokers, a health
Feb 18,2015
Jordanians spend over JD500 million in cash on tobacco every year, while the indirect costs are estimated at over JD2 billion, according to the Jordan National Anti-Smoking Society.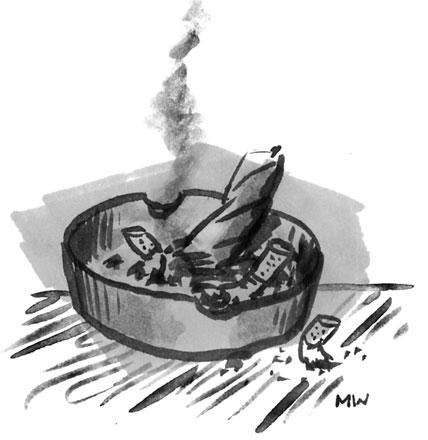 Jun 16,2016
AMMAN — For smokers who are fasting for Ramadan, excessive intake of tobacco after breaking the daily fast can have a "sudden and direct imp
Newsletter
Get top stories and blog posts emailed to you each day.