You are here
Slight price hike needed to sustain non-tourist restaurants — sector representative
By Maria Weldali - Oct 13,2021 - Last updated at Oct 13,2021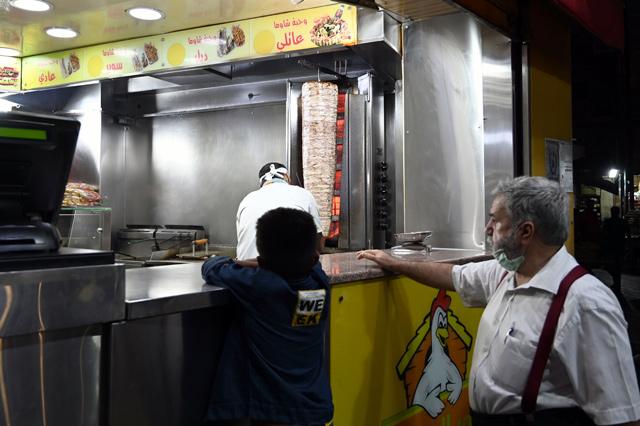 A customer waits for his order at a restaurant in Amman in this recent photo (Photo by Amjad Ghsoun)
AMMAN — The Jordan Restaurants Association called to slightly increase the food prices in budget-friendly and non-tourist restaurants to offset the rising operational costs and keep the restaurants viable.
"We ask for a slight price increase that ranges between 5-10 per cent, in order to give continuity to non-tourist restaurants' work," President of the Jordan Restaurants Association Omar Awwad told The Jordan Times on Wednesday.
He added that after summer ended, "restaurants' profit margins have shrunk, and the purchasing power decreased by almost 60 to 70 per cent".
Awwad pointed out that the prices of rice, chickpeas, chicken, frozen and fresh meat, as well as other essential ingredients have soared, showing no signs of slowing down.
The association raised its demands to the Ministry of Industry, Trade and Supply a while ago, said Awwad, hoping that the new Minister of Trade and Supply Yousef Al Shamali would take into consideration the association's demands.
Before the pandemic started, the number of budget-friendly restaurants had reached 20,000 across the Kingdom. However, around 2,000 budget-friendly restaurants closed their doors for good during the past year and a half.
"By the end of this year, another 1,500 non-tourist restaurants are expected to close permanently," he said.
Newsletter
Get top stories and blog posts emailed to you each day.