You are here
Some families in Ramtha relocate as fighting escalates across border
By Raed Omari - Feb 14,2016 - Last updated at Feb 14,2016
A photo shows damage to a building in Ramtha after a stray mortar shell fell on the northern edge of the city from fighting across the border in Syria, on Saturday (Photo courtesy of www.alramtha.net)
AMMAN — Some families in Ramtha living right on the border with war-torn Syria have started to move to the city centre to escape stray shells flying from nearby Daraa, citizens said.
Ramtha MP Abdul Karim Darayseh said the roaring sounds from the nearby battlefield in Syria's Daraa and the possibility of mortar shells falling on the Jordanian side have forced some families to abandon their houses and seek safety and tranquility inside the northern district.
"Ramtha is only 400m from Syria's southern province of Daraa, which has been witnessing intensified fighting between the government's army and opposition forces," Darayesh said.
The MP also said that people in Ramtha have launched a campaign on social media networks and a local news website [www.alramtha.net] to find hosting families for fleeing residents living on the border with Syria.
"I live far away from the border yet a mortar shell has fallen near my house," the deputy said.
Rashid Salman, a Ramtha citizen, told The Jordan Times he had to move his family from their house near the border to his father's in the centre to escape stray shells.
"These days I only go to my house in the morning to check," Salman, a father of two, said.
The intensified shelling in Syria's southern regions seems to be a nightmare not only for Ramtha's people, but for residents in other relatively faraway regions in Irbid Governorate.
Hussein Batayneh, from Hakama village, said the sound of war in Daraa is clearly heard from his house, which, he said, was rattled many times as a result of explosions in nearby Syria.
On Saturday, five mortar shells flying from war-torn Syria fell on the border city of Ramtha but no injuries were reported.
The director of Ramtha police, Brig. Gen. Ammar Qudah, said three shells fell on houses in Ramtha northern district, some 90 kilometres from Amman on the border with Syria's Daraa.
He added that no one was injured by the stray bombshells which, he said, caused panic. Another two fell late during the day near a mosque and in a field in the town, he said.
In June last year, one person was killed and four others injured after "a stray bomb shell" from Syria's Daraa town hit a Ramtha house.
Related Articles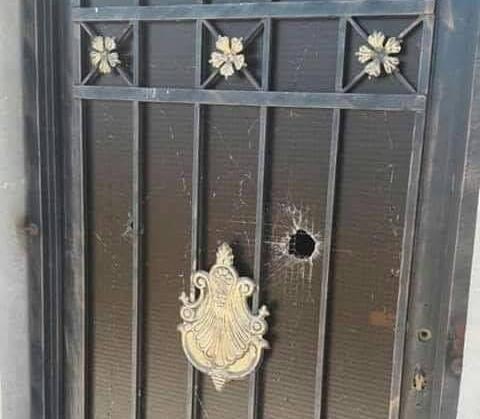 Jun 30,2018
RAMTHA/AMMAN — Residents of the northern town of Ramtha, some 80km north of Amman, have expressed deep concerns about the large-scale suffer
May 05,2015
Intensified clashes between the Syrian army and the armed opposition on Syria's southern border with Jordan has become a nightmare for residents of Ramtha and other northern districts.
Feb 13,2016
RAMTHA – Five mortar shells flying from war-torn Syria fell on Saturday on the border city of Ramtha but no injuries were reported, the Jord
Newsletter
Get top stories and blog posts emailed to you each day.