You are here
Sri Lanka seeks more cooperation with Jordan — ambassador
By Suzanna Goussous - Sep 08,2018 - Last updated at Sep 08,2018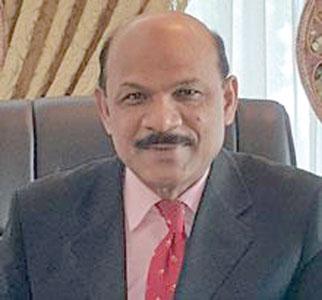 AMMAN — Sri Lanka seeks to further develop its ties with the Kingdom in trade, investments and tourism, said Sri Lankan ambassador to Jordan, Abdul Latiff Lafeer on Friday.
During an exhibition held at the embassy in Amman, the ambassador said the display of Sri Lankan products aims at promoting the ties between both countries, established in 1965.
"When it comes to Sri Lanka, Jordanians only know tea; we want to change that concept, which is why we brought a variety of Sri Lankan products and displayed them here, ranging from spices to food items, cinnamon, to handmade clothes, handicrafts and different types of oil," he said.
He said that the exhibition would be a chance for Jordanian traders and businesspersons to get brief ideas on Sri Lankan products in local businesses.
The trade exchange between Sri Lanka and Jordan, he said, stands at nearly $45 to $50 million, he added, stressing that when business and trade ties are strengthened, more businesses would have job opportunities and business owners would employ Jordanians.
"I have advised the businesspeople here to bring bulk tea [from Sri Lanka], and pack it in their own name, or brand… If they do it here, it would provide employment opportunities for Jordanians. That idea has been taken by some of the businesspeople in Jordan."
He said that the embassy has also communicated the idea to the Jordan Chamber of Commerce and the Amman Chamber of Commerce.
He said the movement of Jordanians to Sri Lanka has been increasing, which indicates further development in the areas of economy, tourism and mutual understanding.
He expressed Sri Lanka's readiness to further business ties with Jordan as the Syrian conflict is coming to an end, Jordanian traders and business owners will start seeking export and reexport business opportunities, which he said would be a chance for Sri Lankan-Jordanian cooperation to blossom with more supply.
As Jordan prepares to reopen its borders with Syria, Sri Lankan-Jordanian cooperation is needed by Jordanian business figures for product supply, Latiff Lafeer told The Jordan Times in an interview.
"It is a chance for business figures to explore Sri Lanka… I encourage Jordanian business people, tour operators and nature lovers to visit Sri Lanka and explore what Sri Lanka offers. They would definitely come up with different ideas, different perceptions.
Sri Lankan investments in Jordan increased to around $50 million, according to the ambassador, explaining that the investments include two garment factories, which help reduce unemployment among Jordanians as per the free trade zone agreement of having 30 per cent local employees hired in a foreign business.
"The investments create more opportunities for the locals in two big factories. When it comes to business, it is not a one-way track; it is a two-way track; it's give and take. This is why we always encourage, invite and appeal to Jordanian businesspersons and operators to explore."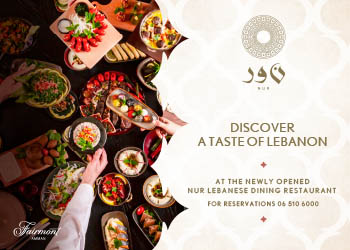 Newsletter
Get top stories and blog posts emailed to you each day.