You are here
St George Church reconciles Muslim, Christian faith in historic venue
By Rula Samain - Feb 22,2018 - Last updated at Feb 22,2018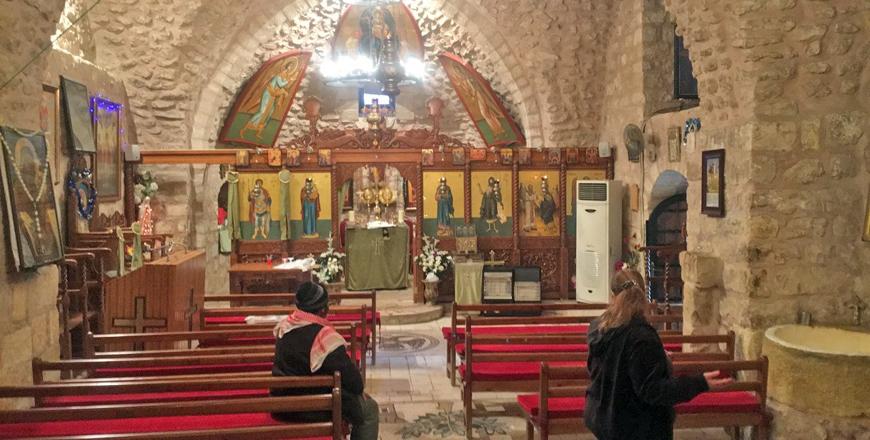 Muslims and Christians gather at Al Khader Church in Salt Governorate, also known as the church of miracles (Photo by Rula Samain)
SALT GOVERNORATE — Climbing up the 50 yellow stairs in the Salt Governorate leads visitors to a small iron gate that opens to what locals believe to be the church of miracles, known as "Al Khader Church".
Father Marwan Taamneh, the church's priest, told The Jordan Times in a recent visit that, despite its modest size, Saint George Church has been life changing for many believers, both Christian and Muslim.
He said that the actual church is located in the cave inside, where the whole story started in a cold winter night.
"As-Salt city is a hill town where people used to rely on shepherding along with other animal farms. One winter night, a shepherd took the town's sheep to one of the caves for shelter from the heavy rain," said Father Taamneh.
St George is said to have appeared to the shepherd inside the cave that evening, telling him to inform the villagers of the saint's wish to build a church at "the exact same spot".
At that time, the cave was 1km long, and 1.5m high, according to Father Taameh who added that "sadly, due to modernisation and the establishment of new buildings, the cave almost completely vanished leaving no less than a big opening in the mountain inside the church."
"However", he stressed, "visitors to the church can still see the depth of it from a small opening."
"This 300-year old church is very special indeed," Father Taamneh uttered, looking around the church with admiration.
"Not only because of the story of its existence," he continued, "or the many miraculous healings of difficult diseases, but because it is probably the only place in Jordan where Christians and Muslims pray together."
He noted how this place brings these two communities together at a time when the world is trying to pull everybody apart.
Built in 1682, the church was renovated by the local community in 2004, he explained, recalling how both Christians and Muslims of the town donated time and money to build it, "a true expression of a common word".
Saint George, which is called "Al Khader" by Muslims, meaning the "the green one", is highly respected by Muslims and Christians alike.
Father Taamneh said that miraculous incidents have been occurring and still are, leaving the visitors inspired and amazed. "Miracles happen simply when we approach God in great faith with our desperate plea," he stressed.
A regular visitor to the church from Amman, Mohammad Khayyat, 49, who is Muslim, said that the spiritual connection he experiences at the church is "awesome and overwhelming".
"This place leaves me with a feeling of freshness and peace of mind. I love the positive energy feeling I am filled me in every visit," he told The Jordan Times.
Related Articles
Jul 13,2015
OCCUPIED JERUSALEM — Israeli police said Sunday they have arrested several Jewish suspects over an arson attack last month at a shrine where
Dec 26,2017
AMMAN — HRH Prince Hassan, chairman of the board of trustees of the Royal Institute for Inter-Faith Studies (RIIFS), has greeted Christians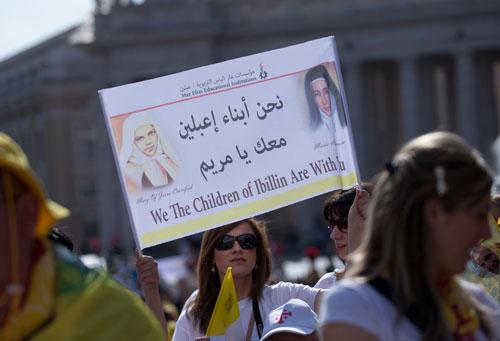 May 17,2015
Pope Francis canonised two nuns from what was 19th-century Palestine on Sunday in hope of encouraging Christians across the Middle East who are facing a wave of persecution from Islamic extremists.
Newsletter
Get top stories and blog posts emailed to you each day.