You are here
State agencies say they are fully ready for blizzard
By JT - Jan 24,2016 - Last updated at Jan 24,2016
A man carries a load of bread and other items in Amman under rain on Sunday. A snowstorm was expected to last for three days (Photo by Khalid Oudat)
AMMAN — State agencies concerned with ensuring a smooth public life during the expected snowstorm have said that this year's plans include new elements that would help them avoid mistakes that occurred in previous harsh weather conditions.
Their remarks came as the weatherman expected three days of rain and snow that would reach to the desert and areas of elevation as low as 700m above sea level.
Very cold weather is forecast for Monday, when snow is expected on elevations of 800m above sea level and higher, according to Raed Rafed, head of the weather forecast section at the Jordan Meteorological Department (JMD).
"The impact of the depression and the cold polar front, which started affecting the country on Saturday, is expected to ease off by Wednesday night, when freezing temperatures, frost and ice formation are expected," Rafed noted.
The Greater Amman Municipality (GAM), which has been subject to criticism over its performance last year, has announced a state of maximum alert to deal with weather-related emergencies, according to officials.
On January 15, the Lower House passed the draft 2016 state budget law in addition to the budget bill of independent government institutions after four days of marathon deliberations.
Expenditure in the 2016 draft state budget is put at JD8.49 billion with a projected deficit of JD905 million, while spending of independent public entities is estimated at JD1.9 billion with a deficit forecast to reach JD376 million.
Finance Minister Omar Malhas said local revenues in the draft 2016 state budget law are forecast to grow by 11.2 per cent compared to 2015, attributing the expected increase to a rise in non-tax revenues by JD120 million, and a rise in collected income tax by 11 per cent in 2016.
As for foreign grants, estimated at JD814 million, the minister broke down the assistance as follows: JD460 million from the Gulf Cooperation Council grant, JD296 million from the US and JD55 million from the EU, Petra reported.
Regarding capital expenditure, it is estimated at JD1,311 million in 2016, higher by around JD215 million, or 19.6 per cent, than the re-estimated expenses in 2015, Malhas said, noting that the local development sector accounted for the largest share with 21.5 per cent.
Related Articles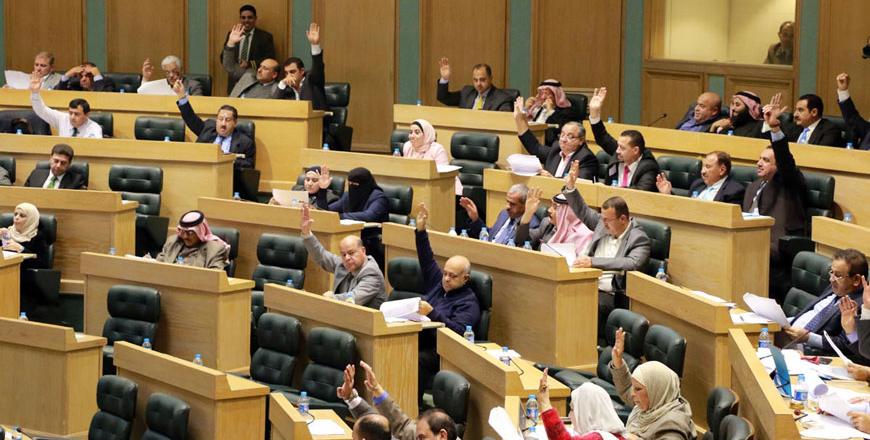 Jan 14,2016
AMMAN — The Lower House on Thursday passed the draft 2016 state budget law in addition to the budget bill of independent government institut
Dec 06,2015
AMMAN – The government on Sunday submitted to the Lower House the draft 2016 general budget law in addition to the bill governing the budget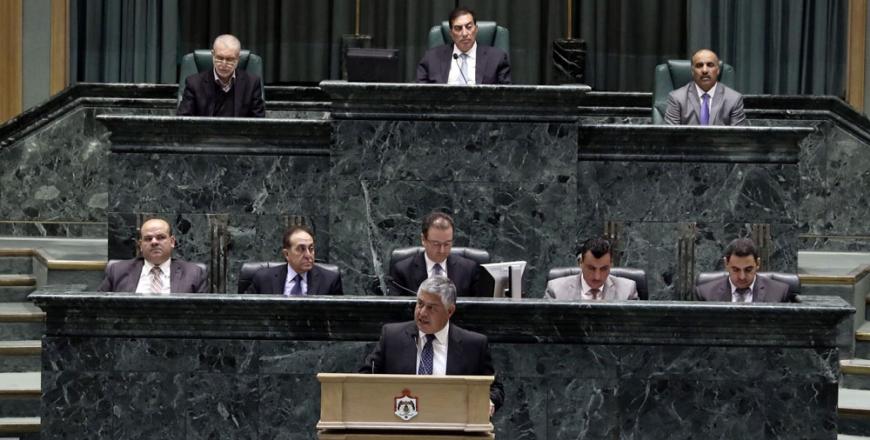 Nov 30,2016
AMMAN — The Lower House on Wednesday listened to the state budget draft law speech delivered by Finance Minister Omar Malhas, the Jordan New
Newsletter
Get top stories and blog posts emailed to you each day.