You are here
Syndicate calls for gov't measures to prop up textile, clothing sector
By Rana Husseini - Jul 14,2020 - Last updated at Jul 14,2020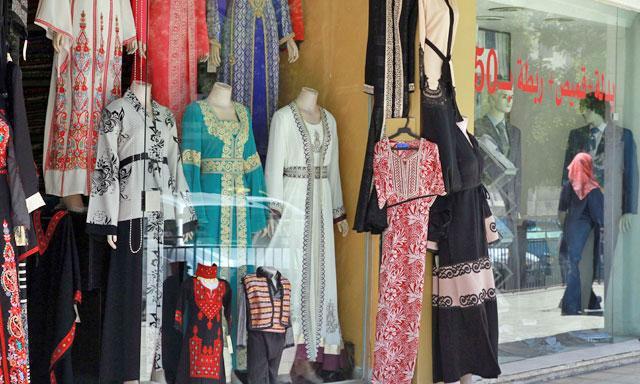 The clothing and footwear sector employs 53,000 workers and 11,800 merchants throughout the Kingdom, according to the Textile and Readymade Clothes Syndicate (JT file photo)
AMMAN — Jordan's Textile and Readymade Clothes Syndicate President Munir Deyyeh on Tuesday called on the government to issue defence laws to minimise the financial burdens on the industry.
"The industry has been suffering from the COVID-19 nationwide lockdown since mid-March. Shops have introduced a lot of sales on items because they need cash, so we hope the government would issue a new defence law to support the merchants," Deyyeh told The Jordan Times.
The syndicate president called on the government to "waive three months of rent that each merchant had to pay to their landlords".
"We also hope that the government would consider reducing the sales tax from 16 to 8 per cent to encourage people to buy clothes ahead of the upcoming Eid Al Adha holiday," Deyyeh added.
The syndicate's president stressed that the safety, health of people and protecting them from the spread of the coronavirus remain the sector's "top priority".
In April, the government announced that garment and footwear shops are to reopen with the condition of sales through delivery only, but after complaints from the sector, direct sales were allowed with conditions such as sterilising stores, requiring shoppers and workers to wear masks and gloves and prohibiting the use of fitting rooms.
The syndicate's president also said that he expects the clothing and footwear sector, which employs 53,000 workers and 11,800 merchants throughout the Kingdom, "will hopefully benefit from the next Eid holiday and the government's positive interference will further boost the industry".
Newsletter
Get top stories and blog posts emailed to you each day.