You are here
Syrian teenagers express themselves through rap
By Sawsan Tabazah - Jan 29,2017 - Last updated at Jan 29,2017
Participants in the Wameed initiative work on their recorded tracks during a recent session (Photo by Sawsan Tabazah)
AMMAN — The stories of teenage Syrian refugees are to be told through their own hip hop songs, in a project led by a team of music professionals in Amman.
The Wameed initiative, Arabic for "twinkle", is coordinated by Syrian-French, French, Jordanian and Palestinian coaches.
At least 40 Syrian children have been learning the art of beat making, writing lyrics and video production over the course two weeks, the initiative's co-founder, Rémy Dahi, a Syrian-French charity coordinator, said in a recent interview with The Jordan Times.
Tarafa Sahloul, AKA "Liqid", is a Syrian-French rapper in France and a co-founder of the initiative.
His involvement in this project comes after his coordination of the successful hip-hop compilation album "Amal", made by French artists for a Syrian charity, Dahi explained.
"Because I had contacts also here [in Jordan], we teamed up to do this project," Dahi noted.
The activist explained that the project aims to channel the energy of refugees in Jordan and provide the young participants with the necessary skills to make hip-hop and rap a hobby, or a career.
The coaches are guiding the children to write and compose their own songs and shoot video clips.
"Everything is their creation," Dahi said, while acknowledging certain limitations.
"The responsibility of the coaches is to be sure that the topics and lyrics are okay [in terms of] political and religious views, and that they don't offend anyone."
Dahi continued: "We teach them that they are free, but need to obey certain rules. We teach them how to express [themselves] in a way that can be published."
With basic needs like shelter, schools, water and electricity provided for refugees in Jordan, this musical project focuses on the less tangible, but equally important, emotional support, the activists said.
The project is hoped to help young refugees express their emotions and develop their characters as teenagers.
"We want them to realise that they can create something [and] express what's inside them," Dahi noted.
Um Salah is a Syrian mother of a 14-year-old Jordanian boy whose family and relatives were living in Syria before the war.
She said that this programme has helped her son, who previously did not participate in any activities. Now, however, he has "found himself" in beat making, has started to develop friendships and learns French from his coaches.
Another budding rapper is Al Zubeir Sahloul, who said he used to listen to rap songs and memorise them.
But now he has learned that he can add his own style to the songs and wants to make a career out of rap.
The project concludes on Thursday with a display of the refugees' creations at Institut Français in Amman's Jabal Luweibdeh.
It is co-funded by the French NGO Libraries without Borders and Care Organisation and sponsored by Toyota.
Any eventual revenues from the project will help finance new production projects in other locations.
The team of coaches will later do post-production and music mastering to package the work, produced in Jordan, hoping to publish it this year, Dahi said.
Related Articles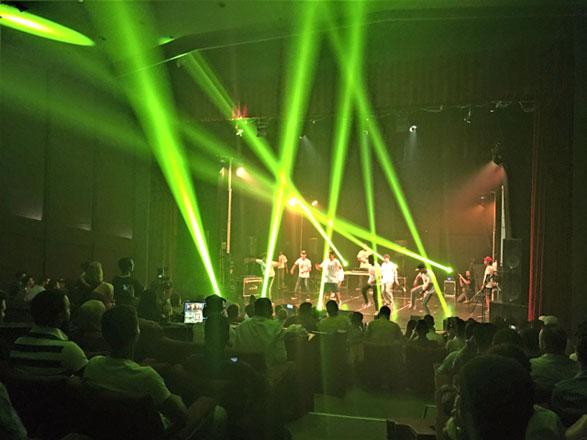 Aug 04,2019
AMMAN — Joining forces with the Jordanian hip hop scene, cultural initiative "Next Level" put on its final performance on Saturday at Shams
Jan 25,2020
LOS ANGELES — Music's glitterati will sparkle on the red carpet at this Sunday's Grammy awards, which honours the top hits and artists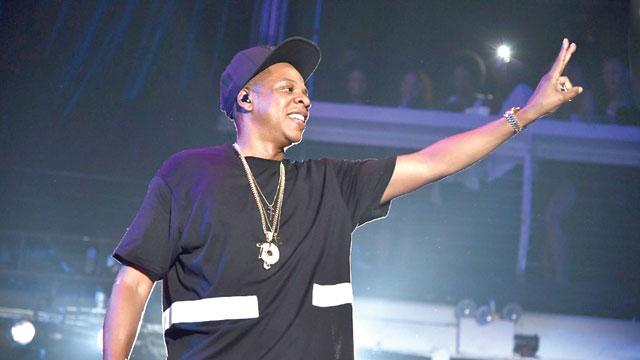 Nov 30,2017
NEW YORK — Jay-Z led Grammy nominations on Tuesday with eight nods, followed closely by fellow rapper Kendrick Lamar with seven, in a