You are here
Tawjihi score requirement for technical colleges lowered to 40 per cent
By Ana V. Ibáñez Prieto - Sep 09,2018 - Last updated at Sep 09,2018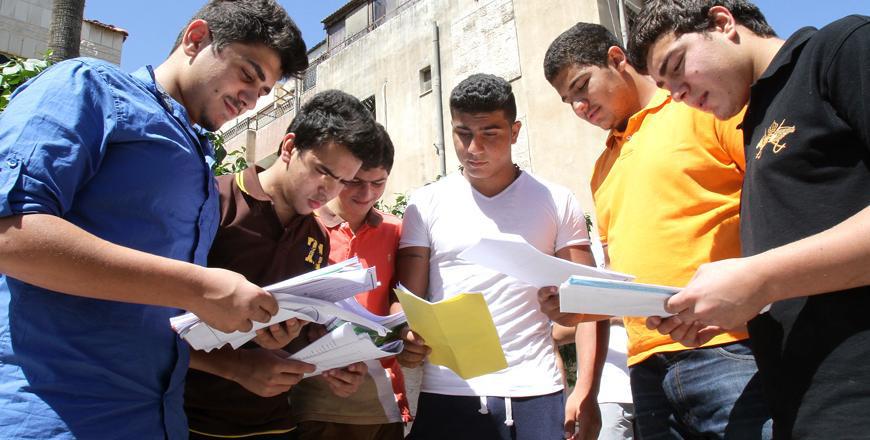 General Secondary Education Certificate Examination students do some last-minute studying for the summer session's first exam outside a school in Amman (File photo)
AMMAN — The Higher Education Council (HEC) on Saturday announced its decision to drop the minimum General Secondary Education Certificate Examination (Tawjihi) score to enter all community and technical college programmes from 50 to 40 per cent or above in all subjects.
The decision was made during a meeting chaired by Higher Education Minister Adel Tweisi on Saturday, building on last year's decision by the Ministry of Education to consider that any student surpassing the 40 per cent score in all secondary education subjects has successfully passed Tawjihi, Tweisi told The Jordan Times on Sunday.
"In response to this, the HEC decided to maintain the minimum score for admission to university degrees at 50 per cent, while dropping the minimum requirements for community and technical college programmes," the minister said.
"The decision comes in line with the National Strategy for Human Resources Development, which includes inverting the pyramid of admissions to higher education programmes," Tweisi pointed out.
In this regard, he highlighted that a striking 80 per cent of the graduates of secondary education in Jordan are currently admitted to universities, while only 10 per cent attend technical colleges.
"Our aim is to build balance by expanding the umbrella of students attending technical programmes," Tweisi explained, pointing out the ministry's goal to raise the percentage of students in technical and community colleges to 40 per cent in the coming 10 years.
"Increasing the number of students in technical programmes will help match the future outputs of the higher education system with the needs of the labour market," the minister added, explaining that not enough employment opportunities exist to absorb the bulk of degree holders, while more technical college graduates are needed in order to satisfy the demand in sectors such as mechanics or health.
In a similar vein, the admissions policy for the academic year of 2018-2019 will take into account the current absorptive capacity of the labour market per each specialty, according to a decision ratified by the HEC in June 2017 to reduce the percentage of students in specialties with no labour demand.
"Up to this point, we have been able to reduce the number of students in the targeted specialties by 40 per cent," the minister commented in this regard.
The unified admission list for local public universities will be issued during the fourth week of September, and the names of students admitted to community and technical colleges will be announced in the days following the release of the unified admission list, according to Tweisi.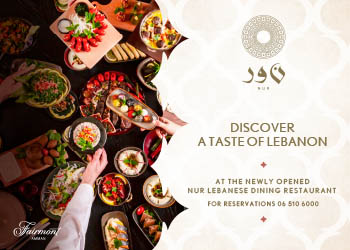 Newsletter
Get top stories and blog posts emailed to you each day.