You are here
Templeton Prize: 'Deep, enduring significance of religion'
By JT - Nov 15,2018 - Last updated at Nov 15,2018
AMMAN — As a pioneer in both financial investment and philanthropy, the late Sir John Templeton spent a lifetime encouraging open-mindedness, and stemming from these efforts was the establishment of Templeton Prize in1972.
The aim was to honour "a living person who has made an exceptional contribution to affirming life's spiritual dimension, whether through insight, discovery or practical works".
The prestigious award, whose laureate this year was His Majesty King Abdullah, was founded "to celebrate the deep and enduring significance of religion and the values that it promotes", President of the John Templeton Foundation Heather Templeton Dill said during this year's ceremony to present the 2018 accolade to His Majesty.
The prize celebrates "no particular faith tradition or notion of God, but rather the quest for progress in humanity's efforts to comprehend the many and diverse manifestations of the Divine", according to the Templeton Prize website.
It was originally awarded to people working in the field of religion, but in the 1980s, the scope broadened to include people working at the intersection of science and religion.
Hindus, Christians, Jews, Buddhists and Muslims have been on the panel of judges and have been recipients of the prize.
The King is the first political leader or head of state to receive the honour, and the second from the Muslim community.
The prize, a monetary award in the amount of £1,100,000, has been awarded to scientists, philosophers, theologians, members of the clergy, philanthropists, writers and reformers.
Other awardees include Mother Teresa in 1973, and the 14th Dalai Lama and Tenzin Gyatso, in 2012, among many other notable laureates.
The Templeton Prize is the world's largest annual award given to an individual, according to the website. Its monetary value exceeds that of the Nobel Prizes.
Templeton Dill said His Majesty was awarded the prize in appreciation for his institutional initiatives in interfaith harmony and countering extremism, as well as his commitment to safeguarding Islamic and Christian holy sites in Jerusalem in line with the Hashemite Custodianship, efforts to protect freedom of worship in Jordan, as well as the Kingdom's efforts to host millions of refugees.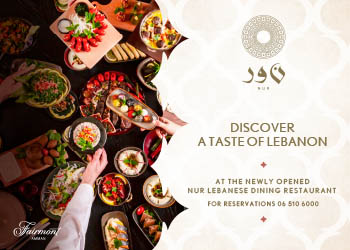 Newsletter
Get top stories and blog posts emailed to you each day.