You are here
Terror attack on intelligence office in Baqaa kills five security personnel
By JT - Jun 06,2016 - Last updated at Jun 06,2016
People attend the funeral of Corporal Omar Hiyari in the city of Salt on Monday. Hiyari was killed in a terror attack against the office of the general Intelligence Department in Baqaa refugee camp early Monday (Photo by Osama Aqarbeh)
AMMAN – Five General Intelligence Department (GID) personnel were killed early Monday in an attack on the department's office in the Palestinian refugee camp of Baqaa, a government official announced.
Minister of State for Media Affairs and Government's Spokesperson Mohammad Momani said in a statement carried by the Jordan News Agency, Petra, that the cowardly attack on the security office in the first day of Ramadan shows the criminal behaviour of the terrorists, adding the attack took place before 7:00am.
The attack left five personnel dead, including three officers who guarded the office.
Security agencies are investigating the accident to chase and bring the assailants to justice, and will announce further details later, Momani said.
The five security personnel were identified as Sergeant Loay Al Zyoud, Corporal Hani Al Qaaideh, Corporal Omar Al Hiyari, Private Ahmad Al Harahsheh and Soldier Mahmoud Al Awamleh
Related Articles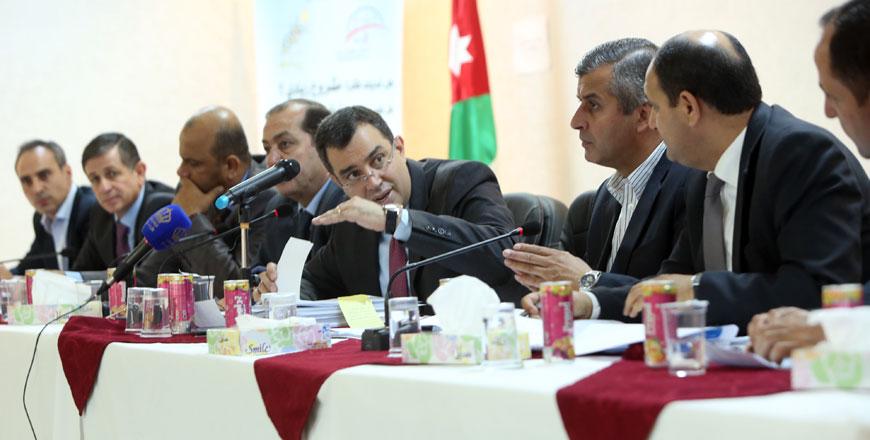 Jul 18,2016
AMMAN – The government on Monday launched a programme to raise awareness of loans and financing available to potential entrepreneurs across
Jun 10,2016
AMMAN – Jordanians will elect their representatives in the Lower House on September 20 of this year, according to a decision by the Independ
Nov 28,2015
AMMAN — Wihdat will aim to capitalise on their lead, taking advantage of Shabab Urdun's faltering when Week 9 of the 64th Jordan Professiona
Newsletter
Get top stories and blog posts emailed to you each day.