You are here
Toolkit helps aid actors address gender based violence through cash distribution
By Camille Dupire - Mar 08,2018 - Last updated at Mar 08,2018
AMMAN — Widely used to provide immediate support to vulnerable groups in times of humanitarian crises, cash-based interventions (CBIs) have often been criticised for being maladjusted or lacking consideration of recipients' specificities, especially in terms of gender and protection risks.
In order to "get cash right", the Women's Refugee Commission (WRC), Mercy Corps and the International Rescue Committee this week launched the "Toolkit for Optimising Cash-based Interventions for Protection from Gender-based Violence [GBV]", a new resource aimed at facilitating the mainstreaming of GBV considerations in CBIs.
"When distributing cash assistance, efforts to prevent and respond to GBV should be a priority for all actors from the very start," a joint statement said, stressing that "cash can be a fundamental tool to mitigate GBV risks and build the resilience of GBV survivors and individuals at risk of GBV".
From 2016 to 2018, WRC conducted field studies in Jordan, Somalia and Niger, from which they developed a two-folded toolkit comprised of the "Guidance on Protection in Cash-based Interventions" and the "Risks and Benefits Analysis Tool".
The toolkit aims at helping cash and protection actors analyse context-specific protection risks and benefits to design an adequate and better targeted response to the recipients' needs.
Through a set of guidance and measurement tools, the toolkit users will be able to collect information on the protection risks for affected populations with an age, gender, and diversity lens. It will also help in identifying community-based or self-protection mechanisms, and preparing a monitoring system based on identified protection risks.
"Cash itself is not inherently risky, but simply designing a CBI without assessing gender dynamics can lead to unintended consequences," the statement stressed, calling for the implementation of thorough, comprehensive and participatory assessments of protection risks
"We need to ensure that cash is being transferred to recipients who are prepared to manage them protection risks, and that the protective benefits of cash are maximised," it continued.
In cases when core GBV response services (mostly healthcare and legal aid) are not available for free, cash transfers are a way to facilitate victims' access to these.
For the authors of the report, "cash can be lifesaving", citing the examples of survivors being able to cover the costs associated with fleeing an abusive relationship, such as rent, temporary shelter, transportation, food, clothing, among others.
Therefore, the report explained, coordination between cash and GBV actors is essential to build the right capacities and develop procedures that effectively meet the specific needs of diverse populations.
Published in English and available online, the toolkit will soon be available in Arabic version, to expand its outreach to more countries, a WRC official said.
The project was funded by the US State Department's Bureau of Population, Refugees, and Migration.
Related Articles
Dec 13,2017
AMMAN — The Arab Renaissance for Democracy and Development (ARDD) - Legal Aid on Monday launched a toolkit to address gender-based violence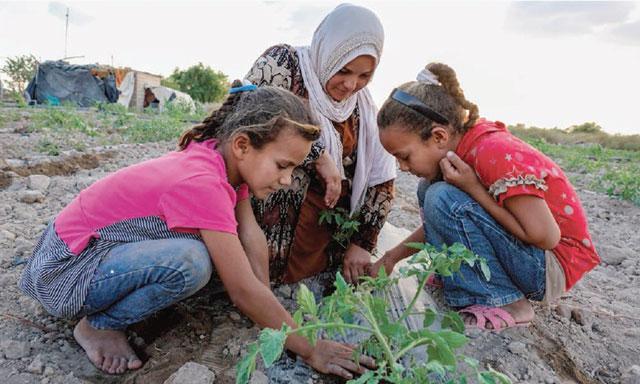 Nov 15,2017
AMMAN — UNHCR and UNICEF on Wednesday launched the joint research study "A Promise of Tomorrow: The Effects of UNHCR and UNICEF Cash Assista
May 15,2018
AMMAN — Violence against women remains a major obstacle to achieving their full rights in Jordan, Minister of Justice Awad Abu Jarad on Tues
Newsletter
Get top stories and blog posts emailed to you each day.