You are here
Tourism Ministry allows 300 cafés to serve hookah
Regulations include prohibiting minors to smoke, providing sufficient ventilation system, separating smokers and non-smokers
By JT - Jul 01,2017 - Last updated at Jul 01,2017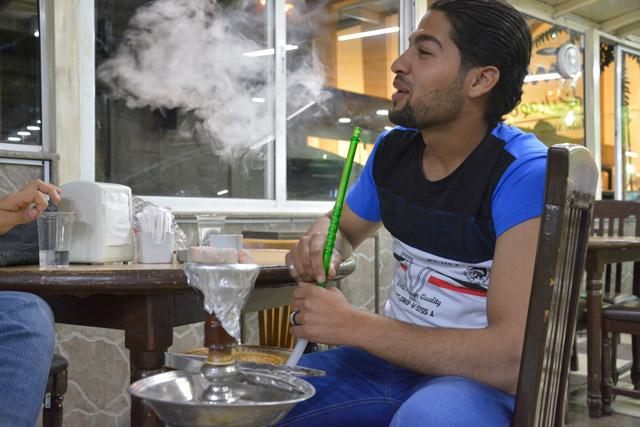 The Tourism Ministry on Saturday allowed some 300 restaurants and cafés to serve hookah without issuing fines against them provided that they rectify their status by December 31 (Photo by Amjad Ghsoun)
AMMAN — The Tourism Ministry on Saturday allowed some 300 restaurants and cafés to serve hookah without issuing fines against them provided that they rectify their status by December 31.
In case of exceeding the given period, legal actions will be taken against the establishments in accordance with the law, the ministry noted.
Tourism Minister Lina Annab said that the government has stopped fining tourist restaurants and cafés that have not obtained legal permits to serve hookah, on the condition that they rectify their status by the end of this year, the Jordan News Agency, Petra, reported.
Annab said that the ministry, the Jordan Restaurant Association, the Greater Amman Municipality (GAM) and the Health Ministry reached a solution for the issue of serving hookah in tourist establishments.
The Ministry of Health had previously decided that places licensed to serve hookahs were exempted from the law prohibiting smoking in public places.
However, GAM decided otherwise and refused to renew their licences, or issue new ones.
The law stipulates that all establishments must obtain licences and follow the regulations, adding that no new licences would be issued or transferred from one location to the other. However, it stated that previous licences could be renewed for the same location regardless of a change in ownership.
Annab stressed that restaurants and cafés must abide by the regulations, which include not allowing people under the age of 18 to smoke hookah, providing a sufficient ventilation system, and separating smokers and non-smokers in a 50-50 per cent ratio of the establishments' space with clear indication signs.
Related Articles
Feb 25,2017
AMMAN — Nineteen cafes were closed down in Amman in January after being caught serving argileh to minors, as the Greater Amman Municipality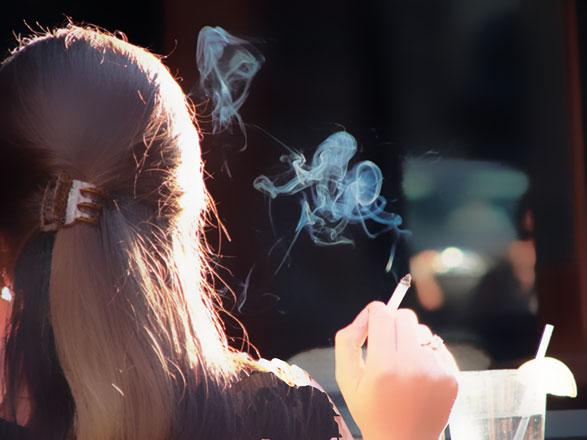 May 26,2018
AMMAN — The Greater Amman Municipality (GAM) has fined 60 entities for violations related to online promoting of cigarettes and hookah as pa
Jul 11,2017
AMMAN — President of the Greater Amman Municipality (GAM) Committee Yousef Shawarbeh on Monday issued a directive to not issue any new licen
Newsletter
Get top stories and blog posts emailed to you each day.