You are here
Tourism revenues rise despite drop in tourist site visitors — JTB
By Khetam Malkawi - Dec 22,2014 - Last updated at Dec 22,2014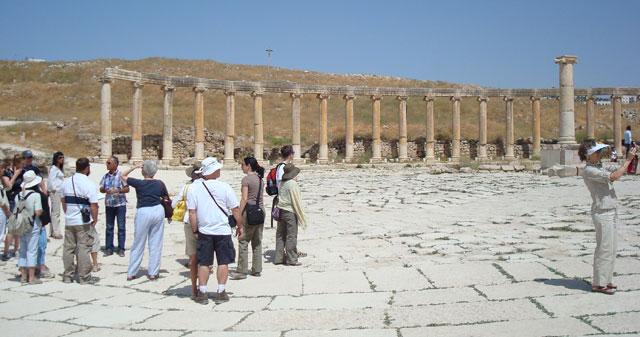 AMMAN — Despite the increase in tourism revenues in the first 11 months of the year, the number of tourists visiting archaeological sites witnessed a drop in that period, with the Jordan Tourism Board (JTB) planning to target direct consumers to promote these sites for 2015.
Tourism revenues between January and November this year stood at JD2.891 billion compared with JD2.715 billion for the same period last year, according to official figures.
JTB Director General Abed Al Razzaq Arabiyat said on Monday that tourism revenues grew by 6.5 per cent in the first 11 months of the year, compared to the same period in 2013; however, major tourism sites witnessed a drastic drop in the number of visitors and "this is what we will work on changing for the next year".
Citing an example, Arabiyat said the number of Petra visitors dropped by 9 per cent in the period in question compared to their number in the same period last year.
The increase in revenues, however, is due to the fact that the number of visitors from Arab Gulf countries has increased, and they prefer to stay in major cities without visiting archaeological areas.
The total number of Arab tourists who visited Jordan in the concerned period in 2014 was 2,869,267, compared to 2,728,356 visitors in the same period in 2013.
Tourists from Saudi Arabia topped Arab visitors, with 1,000,914 compared to 985,744 visitors in the same period last year.
In addition, the money spent by Jordanian expatriates who visited the country in the summer has increased, which reflected positively on tourism revenues, according to Arabiat.
The official said JTB will soon release a new three-year plan that aims at promoting the country's tourism sector and attract more visitors to historical and archaeological sites.
He told The Jordan Times that as part of the plan, marketing research will be enhanced, and promotion campaigns will target potential tourists.
In addition, Arabiyat said the JTB will hold international events, inviting celebrities to Jordan to promote the Kingdom as a safe tourist destination.
Related Articles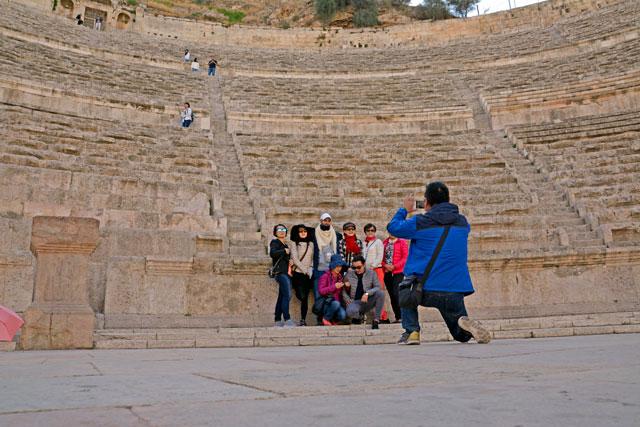 Jan 16,2017
AMMAN — While 2016 registered advancements in several tourism indicators, authorities this year plan to intensify the efforts that led to th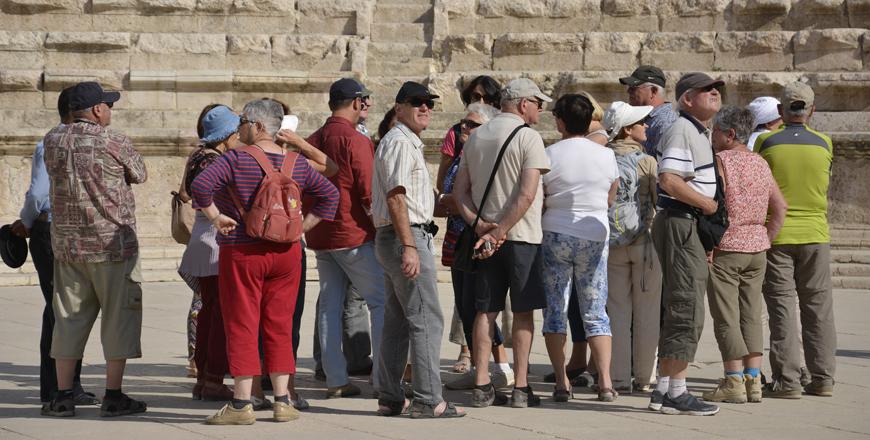 Aug 18,2015
AMMAN — The "positive" tourism indicators in July bode well for the sector's performance next year, Tourism Minister Nayef Al Fayez said Mon
Dec 30,2014
The holiday season will not salvage this year for hotels in Petra as in previous years, when the number of visitors used to increase, according to sector representatives.
Newsletter
Get top stories and blog posts emailed to you each day.