You are here
Traffic accidents down by 4.7 per cent this Ramadan
By JT - Jun 12,2018 - Last updated at Jun 13,2018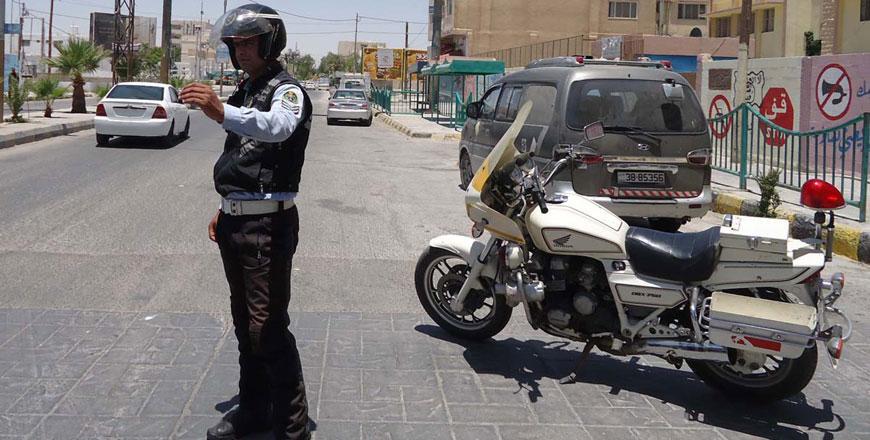 This police officer regulates traffic in Maan, some 220km south of Amman (File photo)
AMMAN — Traffic accidents this Ramadan are 4.7 per cent lower than those during last year's holy month (down from 11,111 to 10,587) and injuries resulting from these accidents decreased from 1,308 to 696, a 46.8 per cent decline, Central Traffic Department (CTD) Director Brig. Gen. Sameer Bino said on Tuesday.
The remarks came during a briefing of Interior Minister in the caretaker government Samir Mubaidin and Public Security Department (PSD) Director Maj. Gen. Fadel Hmoud, who visited the CTD to check on its plans to deal with the traffic flow ahead of Eid Al Fitr holiday.
Bino noted that deaths went down by 47.5 per cent, plummeting from 61 to 32 during this year's Ramadan, the Jordan News Agency, Petra, reported.
For the CTD director, proper traffic plans and electronic traffic monitoring have contributed to such achievements.
Mubaidin highlighted the importance for CTD personnel to offer the best traffic solutions to citizens, visitors and returning expatriates, due to the approach of Eid Al Fitr holiday.
He commended the "great efforts" of CTD personnel in dealing with traffic challenges and their ability to maintain traffic movement, as well as limiting traffic congestion on main roads in Amman and other governorates.
For his part, Hmoud said that traffic strategies are at the top of PSD priorities, always undergoing revision and updates depending on traffic challenges.
He stressed the need to strictly apply the Eid Al Fitr traffic plan, which aims at controlling traffic movements and preventing congestion by increasing the number of patrols near public places, malls and mosques, in addition to main roads inside cities and inter-governorate highways.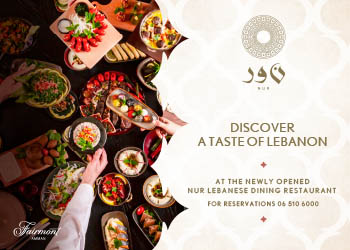 Newsletter
Get top stories and blog posts emailed to you each day.