You are here
True education opens mind to wisdom of 'shared human heritage' — Prince Hassan
By JT - Oct 08,2014 - Last updated at Oct 08,2014
AMMAN — The question of development relates to the practical measures that can be taken by individuals and organisations "within the scientific community" to maintain values alongside innovation and create a culture of scientific education, according to HRH Prince Hassan.
"Scientists have the duty to pursue new knowledge and new technology, and to think about how we may pursue wisdom in scientific endeavour," Prince Hassan said earlier this week at a celebration in Trieste, Italy, marking the 50th anniversary of the International Centre for Theoretical Physics (ICTP) and attended by international figures and Nobel laureates.
"For decades, I have been talking about the need for science diplomacy, science education and scientific and technological cooperation as a 'multiplier of peace'," the prince said.
"How can science bring peace? How can science serve human beings? This can be achieved through education as a powerful tool in addressing the challenges that confront us today such as water, energy, poverty and health," he added.
The prince called for creating a "cogito-sphere" so that "science can inform policy making at the regional and global level by building networks between scientists and researchers around the world."
"A true education goes beyond mere knowledge and opens the mind to the cogito sphere, to the wisdom of our shared human heritage. This is the way to our future," the prince said, according to a statement sent to The Jordan Times.
Founded in 1964 by late Nobel laureate Mohammad Abdus Salam, ICTP seeks to "provide scientists from developing countries with the continuing education and skills that they need to enjoy long and productive careers", according to its website.
Prince Hassan paid tribute to the achievements of the Pakistani Nobel laureate, who passed away in 1996, highlighting his influence on Jordanian physicists.
"His legacy is still very much alive — not only in the minds and hearts of these physicists, but also through his memorable role in establishing two sturdy institutions of science and technology in our country: the international Petra School of Physics (PSP), and the Higher Council for Science and Technology (HCST)," the prince said.
"I myself will always treasure the memories of our numerous encounters in Jordan and abroad," he added.
The prince called for cooperation between the Organisation of Islamic Cooperation (OIC) and the Trieste System, which is — according to its website — "a network of scientific institutions that focuses on the challenging goal of maintaining and fostering scientific communities as a necessary prerequisite for sustainable development in the developing world".
"The 2017 World Science Forum will be hosted in Jordan. This global event is an opportunity to foster genuine interaction between OIC's institutions and Trieste System," he noted.
Related Articles
Nov 08,2017
DEAD SEA — His Majesty King Abdullah on Tuesday inaugurated the World Science Forum 2017, where some 3,000 scientists, policymakers, noble l
Sep 30,2015
AMMAN — For the first time a Jordanian scientist, Shaher Momani, has been nominated for the Nobel Prize in physics for 2016.Momani, a profes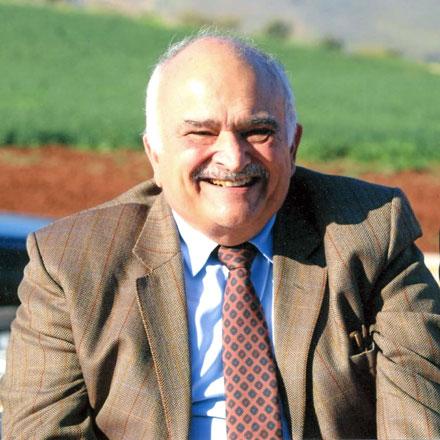 Mar 19,2018
AMMAN — HRH Prince Hassan today celebrates his 71st birthday.Prince Hassan has engaged in many events, fixtures and engagements over the pas
Newsletter
Get top stories and blog posts emailed to you each day.