You are here
Two-thirds of employers plan to hire within a year — survey
By JT - Aug 29,2017 - Last updated at Aug 29,2017
The most demanded skills by employers are business management followed by IT, engineering and administration (File photo)
AMMAN — Nearly two-thirds (65 per cent) of employers in Jordan are planning to hire within the next year, the latest Middle East Job Index Survey showed.
The Kingdom rates slightly higher than the regional average of 62 per cent, a statement from the Bayt.com website said.
The survey, titled "Middle East Job Index Survey", was conducted by Bayt.com — the Middle East's first job searching website — and YouGov — a global online market research company — in an effort to measure hiring potential across the Middle East and North Africa.
Results from the survey have revealed that, within the next three months, 56 per cent of Jordanian employers said that they are "definitely" or "probably" going to hire. The regional average amounts up to a slightly lower 51 per cent, the results indicated.
Data was collected online between May and July, from a sample of 1,474 respondents from the following countries: the UAE, Saudi Arabia, Kuwait, Qatar, Oman, Bahrain, Lebanon, Jordan, Egypt, Morocco, Algeria and Tunisia, the survey said.
The survey showed that some sectors will be hiring more than others over the next three months, with more than half of the private sector's small and medium local companies intending to hire, followed by large local companies from the private sector and private sector's multinational companies.
In Jordan, even more companies are planning to hire, with the private sector's multinational companies having the highest hiring intentions in a year's time (67 per cent) within the MENA region, the survey showed.
Among employers who were surveyed, 70 per cent claim that their company has hired new employees in the past 12 months, while 46 per cent of them claim that new hires at their companies were made within the past three months.
"In Jordan, the hiring forecast points to a promising job market, with nearly two thirds of employers in Jordan planning to hire within the next year, and more than one in two planning to hire within three months," said Suhail Masri, VP of Employer Solutions at Bayt.com.
"We have also seen that more than a third of those planning to hire in Jordan within three months are looking to hire for more than five job roles," he said, adding that "these findings come as no surprise to Bayt. There are more than 10,000 jobs posted on any given day and thousands of additional vacancies are filled through our CV Search tool."
Regarding academic qualification, the most demanded skills are business management followed by IT, engineering and administration, the survey indicated.
"Hiring expectancy is one of the most important areas to study in the MENA region as it can serve as a reflection on the state of the economy and general job availability," Anjali Chhabra, senior research manager at YouGov was quoted in the statement as saying.
"In addition to finding out the region's hiring potential when looking at the job market, it is important to have insights on which skills, experience levels and academic qualifications are currently in high demand. With this information, job seekers can more strategically plan their efforts and search activities," she added.
Related Articles
Sep 22,2014
A majority of Jordanians are concerned about the rising cost of living, according to the latest Middle East and North Africa Consumer Confidence Index survey. 
May 19,2018
Bayt.com and Mercy Corps Amman are joining efforts to provide match-making tool for blue-collar jobs in Jordan.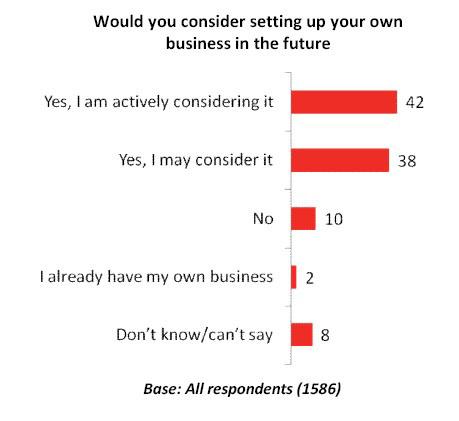 Jul 15,2014
A majority of fresh university graduates in Jordan have said they are considering entrepreneurship as a viable career option, according to a survey released on Tuesday.
Newsletter
Get top stories and blog posts emailed to you each day.